It's time to gussy up your Virginia-bred or Virginia-Sired yearlings for a chance to win big at the 15th annual $15,000 Virginia Breeder's Fund Yearling Futurity to be held Saturday, September 3, 2016, at 9:00 a.m. at the Warrenton Horse Show Grounds.
Even if you don't have a yearling to show, come out and get pointers from the experts. Chris Baker and top Virginia horsemen will be giving a seminar on conformation after the Futurity. Chris will talk about the things he thinks made Spring Hill so successful. Stand outside the ring for live analysis and join in our popular Judging Contest. We will award $200 to the person that pins each class closest to the judges' choices.  It's a fun morning where you can further your education.
Our judge Chris Baker is a former Virginia horseman and a 30-year industry veteran with international expertise in multiple facets of the Thoroughbred business.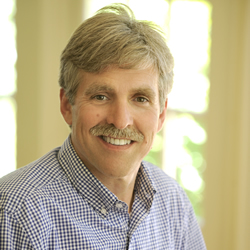 The 1986 University of Maryland graduate initially worked in the broodmare, stallion and racing divisions at Lane's End Farm. He then headed overseas, learning the training craft in racing jurisdictions as varied as England, Australia, and New Zealand. Repatriated to California, Chris was an assistant trainer to Hall of Famers Neil Drysdale and Richard Mandella, working with such Champions as A.P. Indy, Kotashaan, and Phone Chatter, before training on his own.
A return to farm management eventually brought Chris to Ned Evans' Spring Hill Farm in Virginia, where he served as General Manager for 11 years until that operation dispersed in 2011. During his tenure, Spring Hill produced more than 100 stakes winners and was twice honored as TOBA's National Breeders of the Year. Chris then served as General Manager at WinStar Farm before joining Three Chimneys in December, 2013.
If you want to join us for breakfast and the seminar, please call Page Easter to RSVP by Thursday, September 1st at (434) 977-3716.