Bird Mobberley's No Refunds became the first horse to win a bonus in the new Virginia Certified Residency Program when the two year old filly kicked off Saturday's card at Laurel with her first ever victory.
The Maryland-bred scored in gate-to-wire fashion in a $40,000 maiden special weight race. The winner, by Buffum out of More Punch by Partner's Hero, held off runner-up Nosey Josy and finished 1 1/4 lengths the best at the 5 1/2 furlong distance. No Refunds  reached the winners circle in her fourth attempt. She had a pair of runner-ups in April and May and a fifth in June, all at Maryland tracks and all in the same class.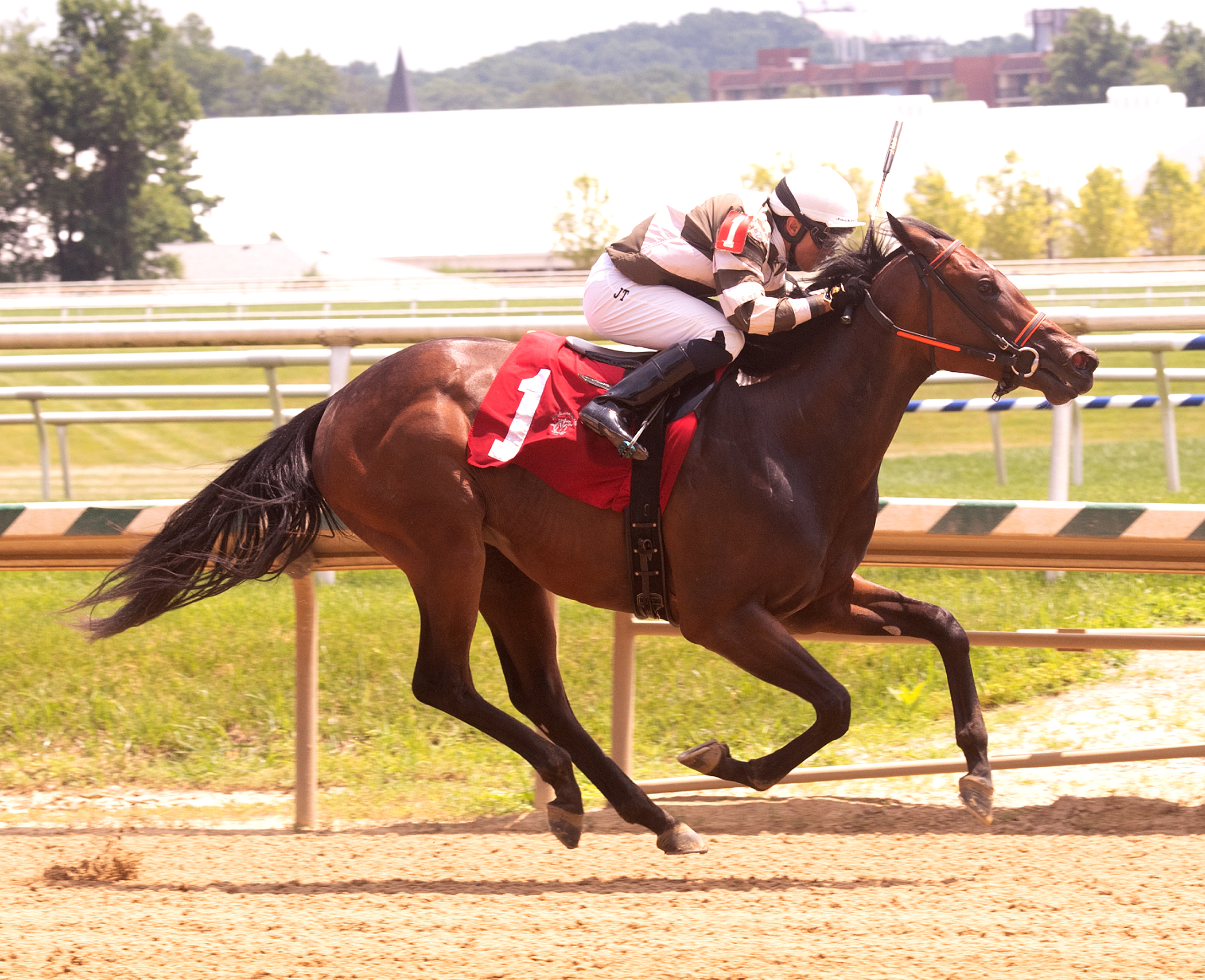 "Winning the first bonus from the certified program was exciting," said Mobberly. "I was nervous because it was a hot, hot afternoon at Laurel. There were seven horses in the race but two of them (Bye Bye Bertie and Peace Corps) were scratched after they slipped in the gate. The other horses had to be reloaded two separate times and by the process of elimination, my horse became the favorite."
No Refunds was one of four horses Mobberley's trainer, John Salzman Jr, sent to Stephanie Nixon's Horseshoe Hill Farm in Ashland, Virginia last July to become eligible for the residency program. "They normally would send horses in September or October but because of the new program, they sent them earlier," said Nixon. "I've been breaking horses for the Salzman's for the last 15 years. They are my main client and beyond that, we're just good friends. Their business over the years allowed me to build a new barn at the farm."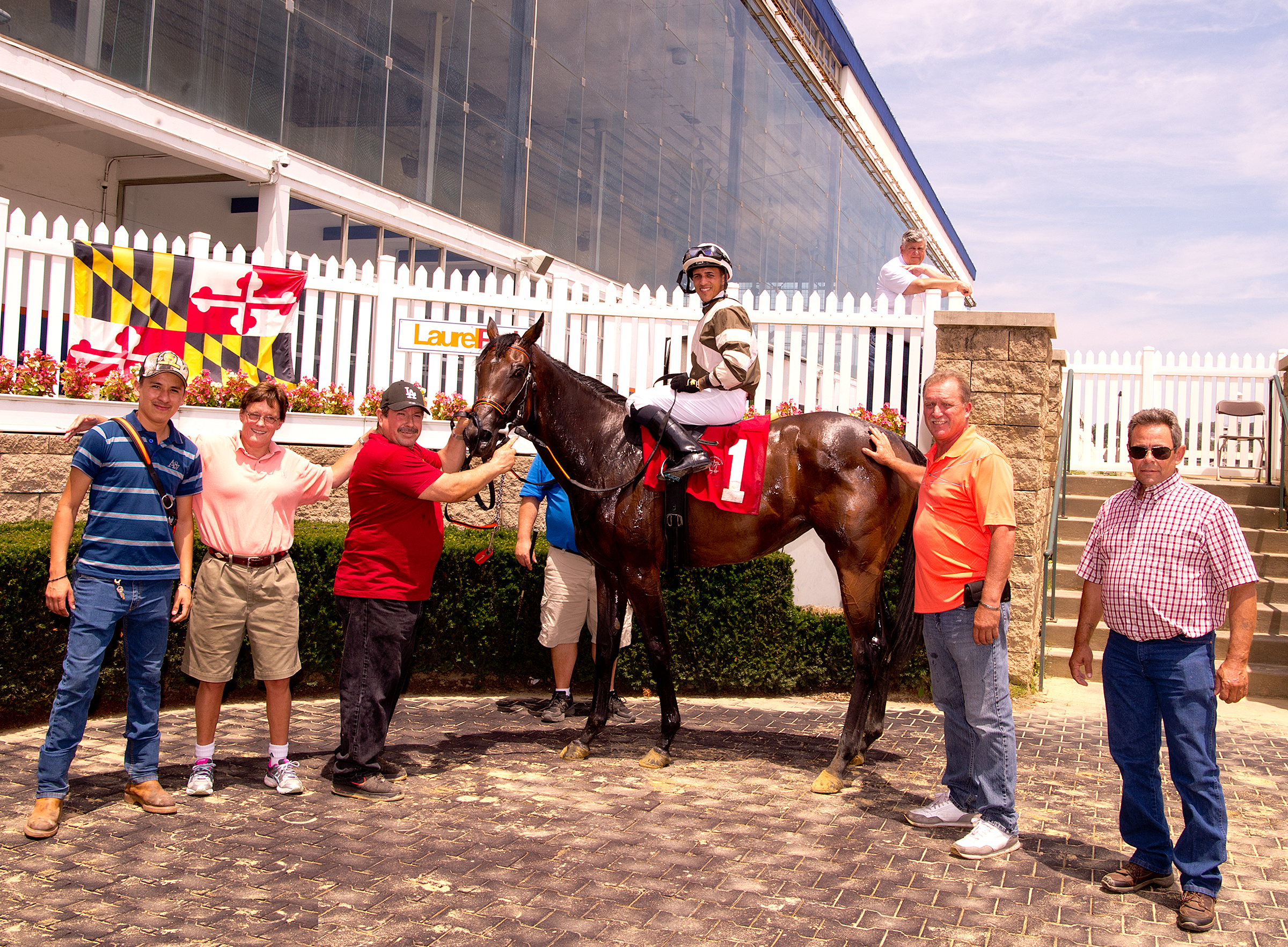 ​"Stephanie and John are always in sync and work so well together," said Mobberley. "They haver a great relationship and seem to know when a horse is ready. All I do is get in the way," she joked.
​"All the horses that stayed at Horseshoe Hill for six months last year are in my stable mail so I can track how they all progress," said Nixon. "I knew No Refunds had been getting close to winning, so I was extremely excited on Saturday. John (Salzman) is very quiet by nature, but he thinks I'm crazy by how excited I can get."
Nixon said the Mobberley family have always been "old school" when it comes it comes to horsemanship and they take pride in that. "Gretchen, Bird's mother who passed away two years ago, galloped horses until she was 82 years old. They are great people and it was a thrill to be part of that first certified program win, and especially for a Maryland-bred horse."
With the victory, Mobberley scored a 25% Virginia Certified owners bonus in addition to the $29,640 winner's share of the purse, which included some Maryland Breeders Fund money as well. A horse is eligible for a bonus if it maintains residency in Virginia for any six month consecutive period prior to December 31st of its two year old year. It must maintain that residency at a Virginia-Certified Farm or Training Center. A list with contact information can be found at www.vabred.org. Owners of those Virginia-Certified horses are then eligible for a 25% bonus for non-Virginia restricted wins at Mid-Atlantic racetracks (NY, NJ, PA, MD, WVA, DE).