NEW EXHIBIT HONORING PENNY CHENERY TO OPEN AT THE MEADOW, BIRTHPLACE OF SECRETARIAT, AT STATE FAIR OF VIRGINIA
For immediate release:  Sept. 18, 2018
She was revered as "The First Lady of Racing" and "The Mistress of The Meadow."  Penny Chenery, who owned and raced legendary Triple Crown champion Secretariat, passed away last year on September 16 at the age of 95. To honor her legacy at The Meadow, birthplace of Secretariat, (now known as The Meadow Event Park), a new exhibit will debut as the highlight of the Meadow Hall mansion tours during the State Fair of Virginia.
The "Tribute to Penny Chenery" will be the first ever public display of Penny's riding jacket, jodhpurs and boots, along with other personal items on loan from her family. Penny's daughter, author/speaker Kate Chenery Tweedy, will be on hand as guest narrator for the mansion tours.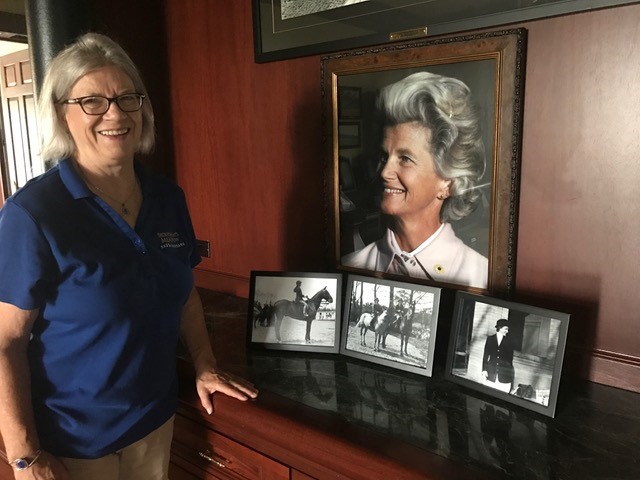 An accomplished horsewoman, Penny was captain of the equestrian team at the Madeira School in McLean, Va., rode horses at The Meadow, and foxhunted at her home in Denver when she was Mrs. John Tweedy. The exhibit also includes the uniform Penny wore when she served in the American Red Cross in France to aid the troops returning from the battlefields of World War II.  Framed family photos depicting the young Penny in the various outfits complete the display.
"We are extremely grateful to the Tweedy family, who shared their mother with millions of fans, and are now sharing these special personal items with us at The Meadow," said Leeanne Meadows Ladin, Secretariat tourism manager and historian.  "Penny was a very generous supporter of our Secretariat Birthplace tours, and we wanted a meaningful way to honor her memory on the first anniversary of her passing since she loved The Meadow and loved riding over its beautiful fields."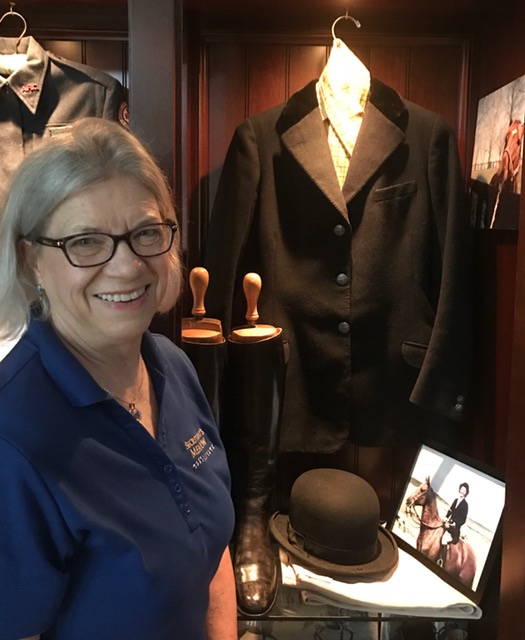 The mansion tours also include a display of the foxhunting attire and riding boots worn by Penny's father Chris Chenery, an accomplished horseman, along with Triple Crown cufflinks, the starter's bell from the Meadow training track and galleries depicting the history of Meadow Stable and its famous Thoroughbreds. A stunning bronze sculpture of Secretariat in full flight is another new addition.
The mansion tours will take place three times a day on the two weekends of the State Fair at 12 pm, 3 pm and 6 pm on September 29-30 and October 6-7. Tickets are $5, in addition to Fair admission, and may be purchased in advance at www.statefairva.org. or onsite at the Secretariat booth behind Meadow Hall mansion.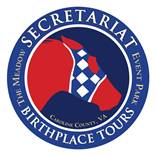 The regular Secretariat Birthplace Tours, which include the mansion exhibits and the historic barns, will resume after the State Fair. See  https://www.meadoweventpark.com/secretariat-birthplace-tours/ to book a tour. For further information about Secretariat, see www.secretariat.com.