(WOODSTOCK, VA—7/14/19) — The 2019 license application and race day request submitted by the Shenandoah County Agricultural Foundation for a fall harness racing season at Shenandoah Downs was approved by the Virginia Racing Commission this past week at its regular meeting. Operations will conducted by the Virginia Equine Alliance (VEA) and Virginia Harness Horse Association (VHHA).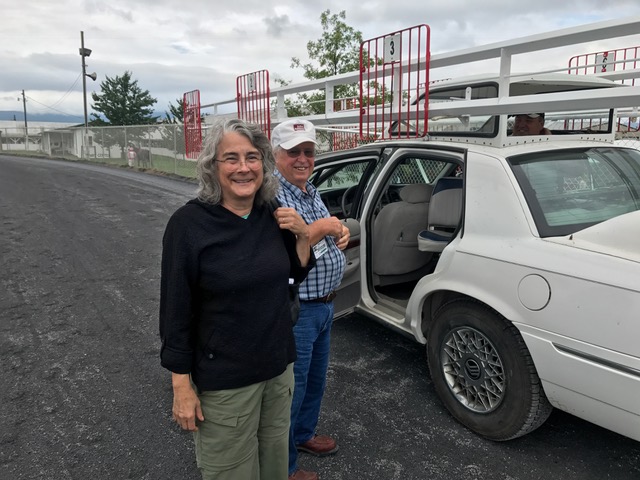 A five week pari-mutuel season will begin at the Shenandoah County Fairgrounds in Woodstock September 13th and continue every Friday at 3:30 PM and Saturday at 2 PM until October 13th. A pair of non-betting racing events will also take place on Sunday October 6th and 13th. Virginia Breeder's prep races for two and three-year-old pacers and trotters of both sexes will be first up, followed by the $300,000 (est.) Breeder's Championships on closing day.
Stall/racing applications for the fourth annual Shenandoah Downs season are on line at vhha.net and at shenandoahdowns.com. Applications are due August 2nd. A $100 stipend will again be paid to owners of horses who finish out of the money — 6th, 7th or 8th. The barn area and track will open on Wednesday September 11th. The meet will be preceded by four days of racing during the 102nd Shenandoah County Fair from August 28th-31st. More details are available thru horsemen's representative Debbie Warnick at 443-463-0917.
Opening weekend will feature a promotional appearance by legendary horse Foiled Again, who was inducted into Harness Racing's Hall of Fame in Goshen, New York on July 3rd. He is the richest standardbred of all time and last fall, earned victory number 104 at Shenandoah Downs. The now 15-year-old pacer retired January 1st with 109 wins. He will take a lap over the Woodstock oval Saturday September 14th then host a "meet and greet" with fans the rest of the afternoon. The first 600 attendees that day will receive a free commemorative Foiled Again t-shirt.
Another meet highlight is an "Own a Horse For a Day" promotion, sponsored by the VHHA. On three separate occasions — September 14th, 21st and October 5th, eight fans will have their names selected via random drawings and will own a horse in a $4,000 race the following weekend. They will get to visit the barn area and meet their respective horse, trainer and driver for photo opportunities and best of all, keep the purse earnings their horse earns. One person is guaranteed to take home the winner's share of $2,000 on each occasion.
Other key promotions include Weiner Dog races on September 28th, an "Autumnfest" BBQ/Craft Beer Festival on October 5th, and the "Pink Power" Breast Cancer awareness event on October 12th which raises funds for the local American Cancer Society chapter. Every Friday, the 3:30 PM "happy hour" race card will feature one dollar draft beer and hot dogs along with karaoke in the party tent.
Shenandoah Downs is located at Exit 283 off I-81, halfway between Winchester and Harrisonburg. Both parking and admission are free and the races are family friendly. More details are at shenandoahdowns.com.