The following piece appeared in the Richmond Times Dispatch December 19 and was written by Michael Martz.
The owner of a growing network of gaming parlors in Richmond and three other localities is raising the minimum wage for more than 200 employees to $15 an hour for those who don't receive tips and $9 an hour for those who do.
Colonial Downs Group said it will raise the minimum wage for 228 employees of Rosie's Gaming Emporiums in January. About half of them already earn $12 to $13 an hour, so they will get raises up to 25%. The others, who receive tips, will see their wage increase by more than four times.
Currently, Virginia law sets the minimum wage at $7.50 an hour for most employees and $2.13 an hour for workers who also receive tips, but the General Assembly is likely to vigorously debate proposals to raise wage levels in a 60-day session that begins Jan. 8. The legislature also will consider expanding legal gaming opportunities in the state.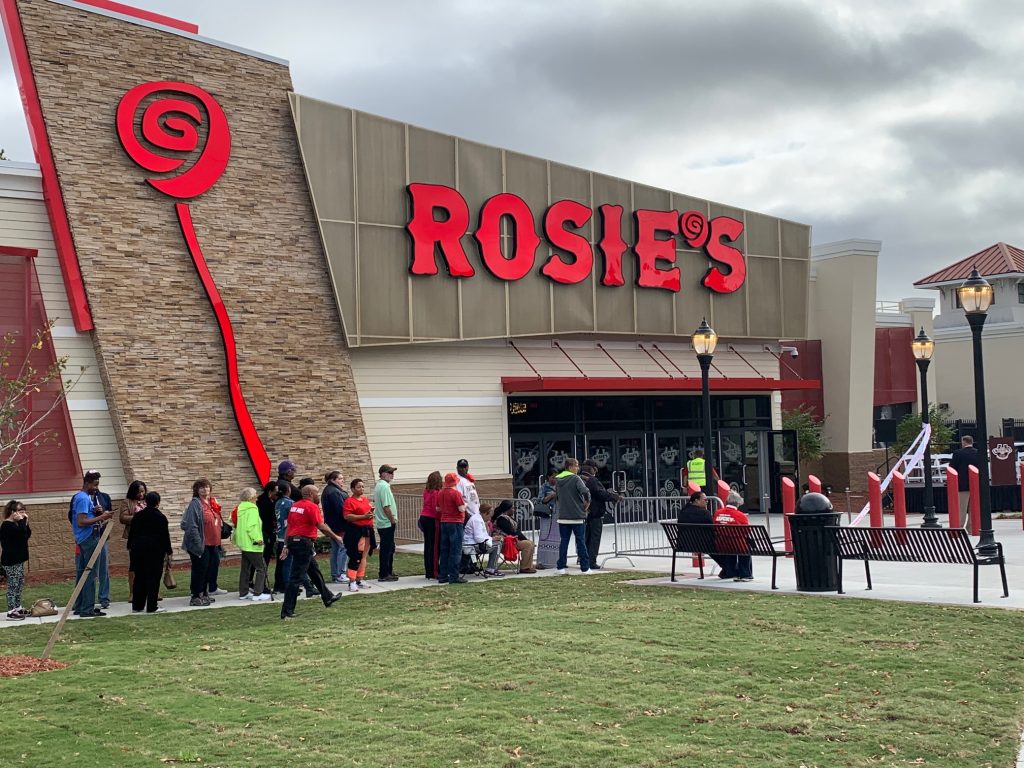 The higher minimum wage will apply to about one-fifth of the 1,000 employees Colonial Downs has hired at its reopened horse track in New Kent County and "historical horse racing" gaming parlors there and in South Richmond, Hampton and Roanoke County. The company also succeeded in winning voter approval in referendums last month for gaming parlors in Danville and Dumfries, a town in southern Prince William County.
"Our employees are the reason for our success, and we know this," Chief Operating Officer Aaron Gomes said in a written statement announcing the wage increase.
"Now, we are committed to ensuring that their hard work and commitment to our customers is rewarded, and that starts with their financial compensation," Gomes said. "We hope that [this] announcement will lead to an even happier holiday season for our employees and their families."
Colonial Downs opened its first Rosie's Gaming Emporium at the New Kent track in late April and resumed live racing there in August. It opened a Rosie's parlor on Midlothian Turnpike in South Richmond on July 1 and recorded more than $71 million in wagers there in the first month. The Richmond parlor employs about 300 people.
"A living wage creates a pathway out of poverty and toward family stability and security," Richmond Mayor Levar Stoney said in a written statement. "We are extremely pleased that Rosie's is furthering its commitment to the city of Richmond by helping residents secure jobs at wages that will help support their families and strengthen our community."
Del. Betsy Carr, D-Richmond, said she is "encouraged by the company's commitment to doing right by the men and women who work there, and by the commonwealth they call home. This is the kind of proactive corporate effort that makes Virginia stronger."