Dr. James Bryant and his wife Linda Davis have a 110 acre property in Kilmarnock, Virginia named Crossroads Farm and besides tending to 18 horses, they are immersed in the medical field locally and are quite busy these days given the circumstances.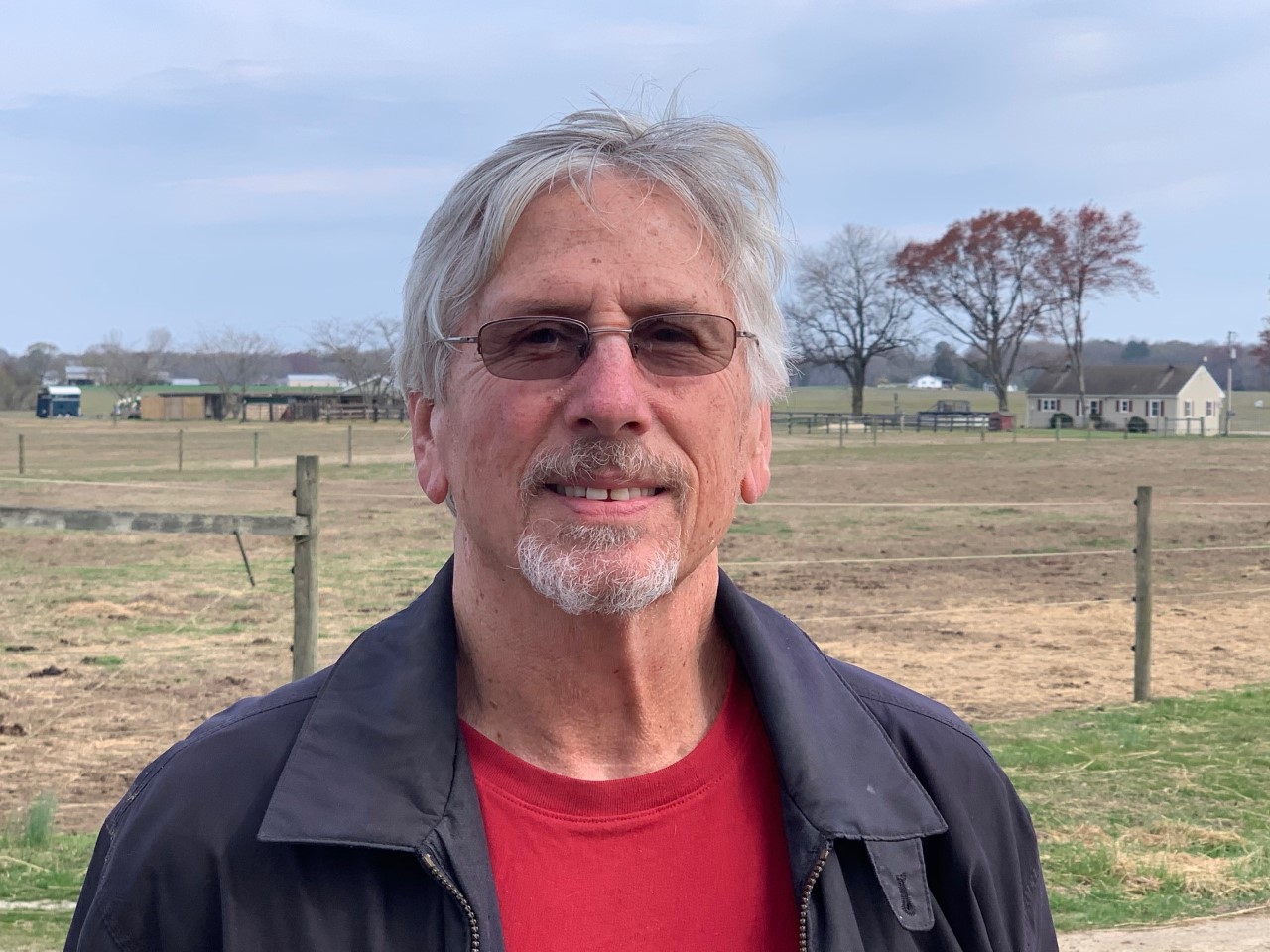 Dr. James Bryant at his 110 acre farm in Kilmarnock.
Bryant is a long time physician in the area and for the past three months is giving back, serving as Medical Director of a local long term care facility. His wife is a Nurse Manager at a local emergency shelter.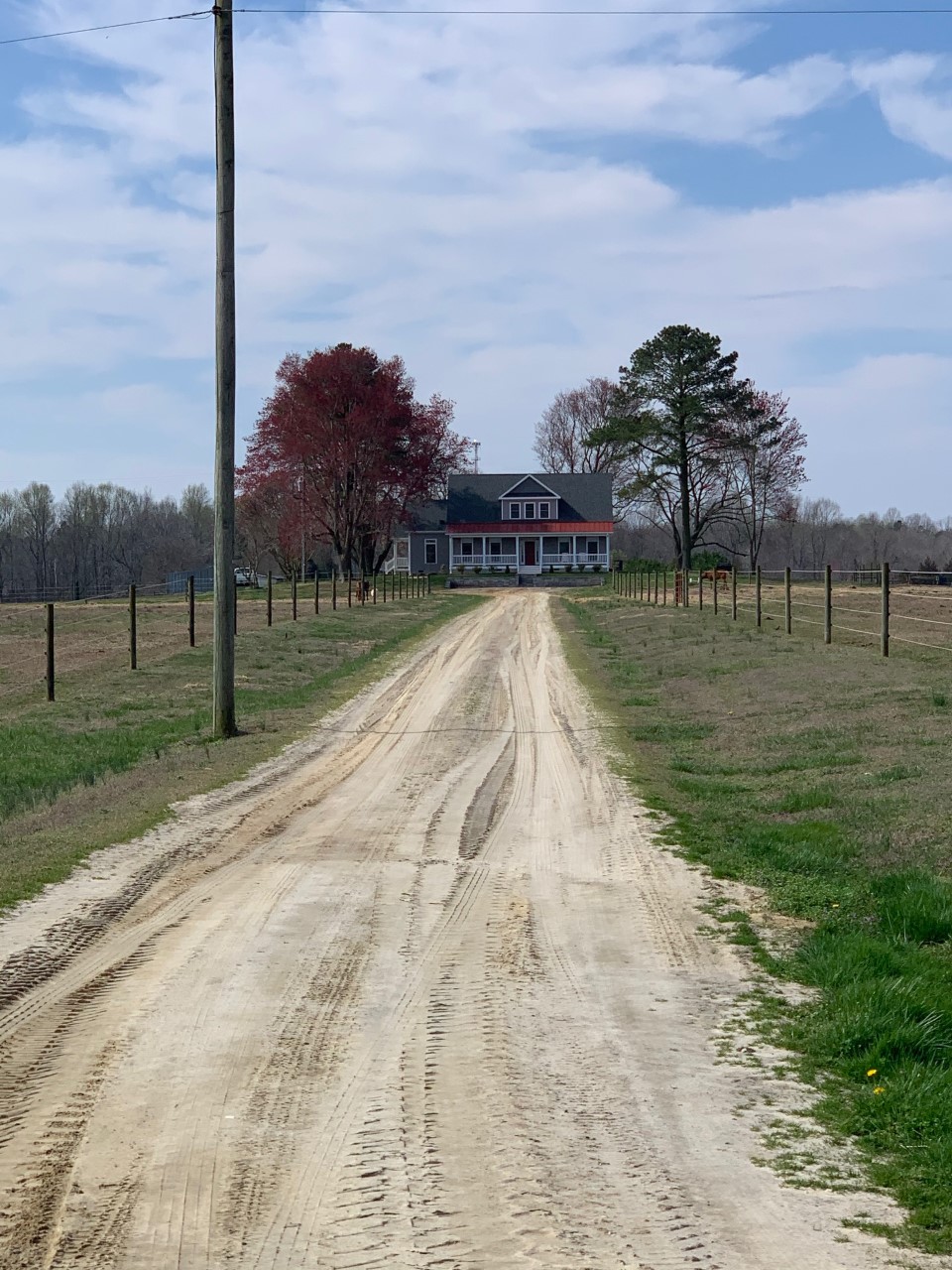 Bryant's new house on the property is based at the end of a long dirt driveway and between pastures populated by their 18 horses. 
"I'm pushing 70 years of age but need to keep working to support our horse operation," he said. "It's pretty much just me and my wife so we tend to the horses before work, after work and on the weekends. I can't even remember the last time we took a vacation together."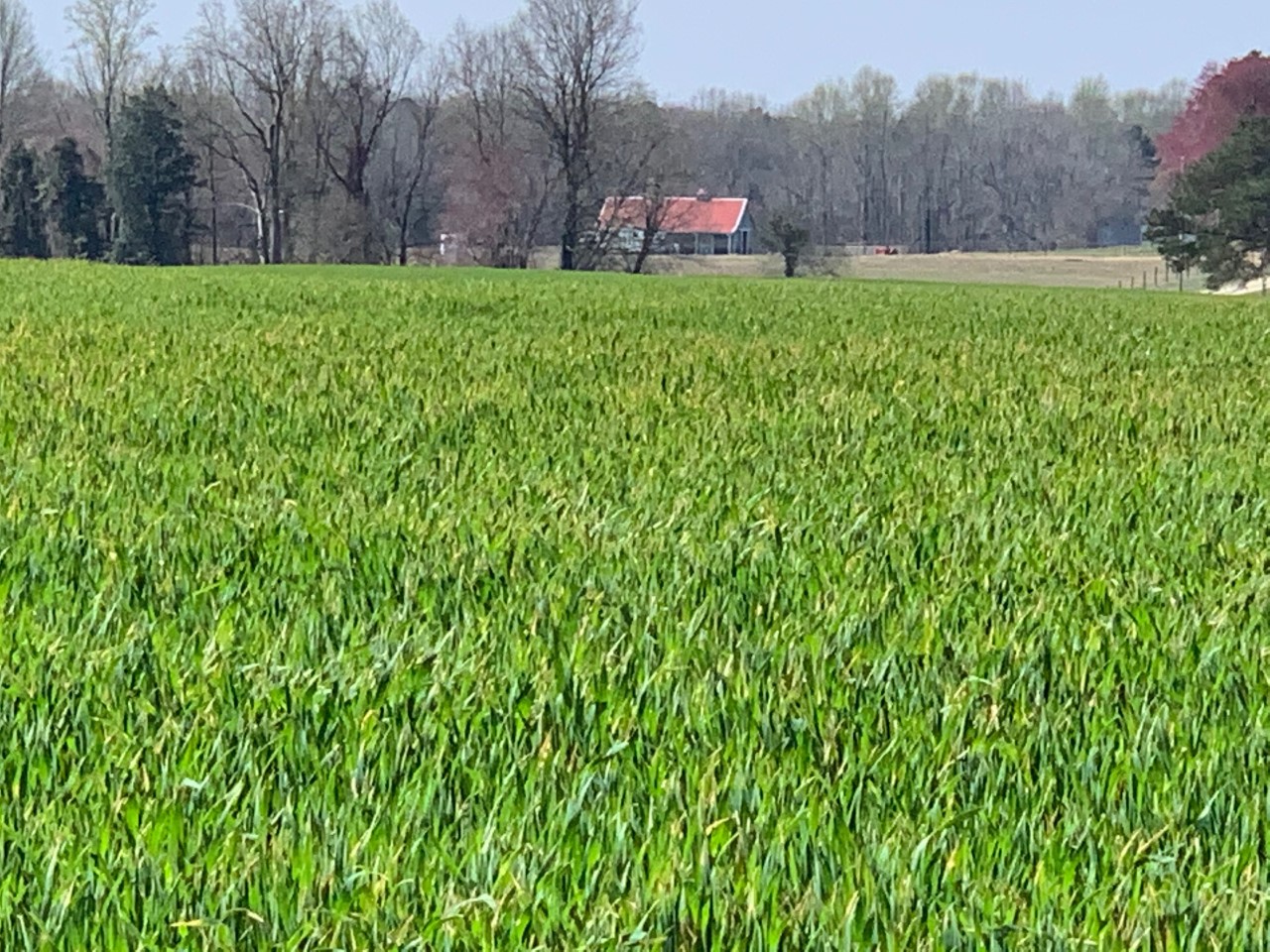 Bryant enjoys solitude life at the Kilmarnock property offers.
Their Jalin Stable (Bryant & Davis) has a pair of new Virginia-Certified yearlings on their Northern Neck property — a chestnut filly out of Pensy and a bay colt out of Whisperjet.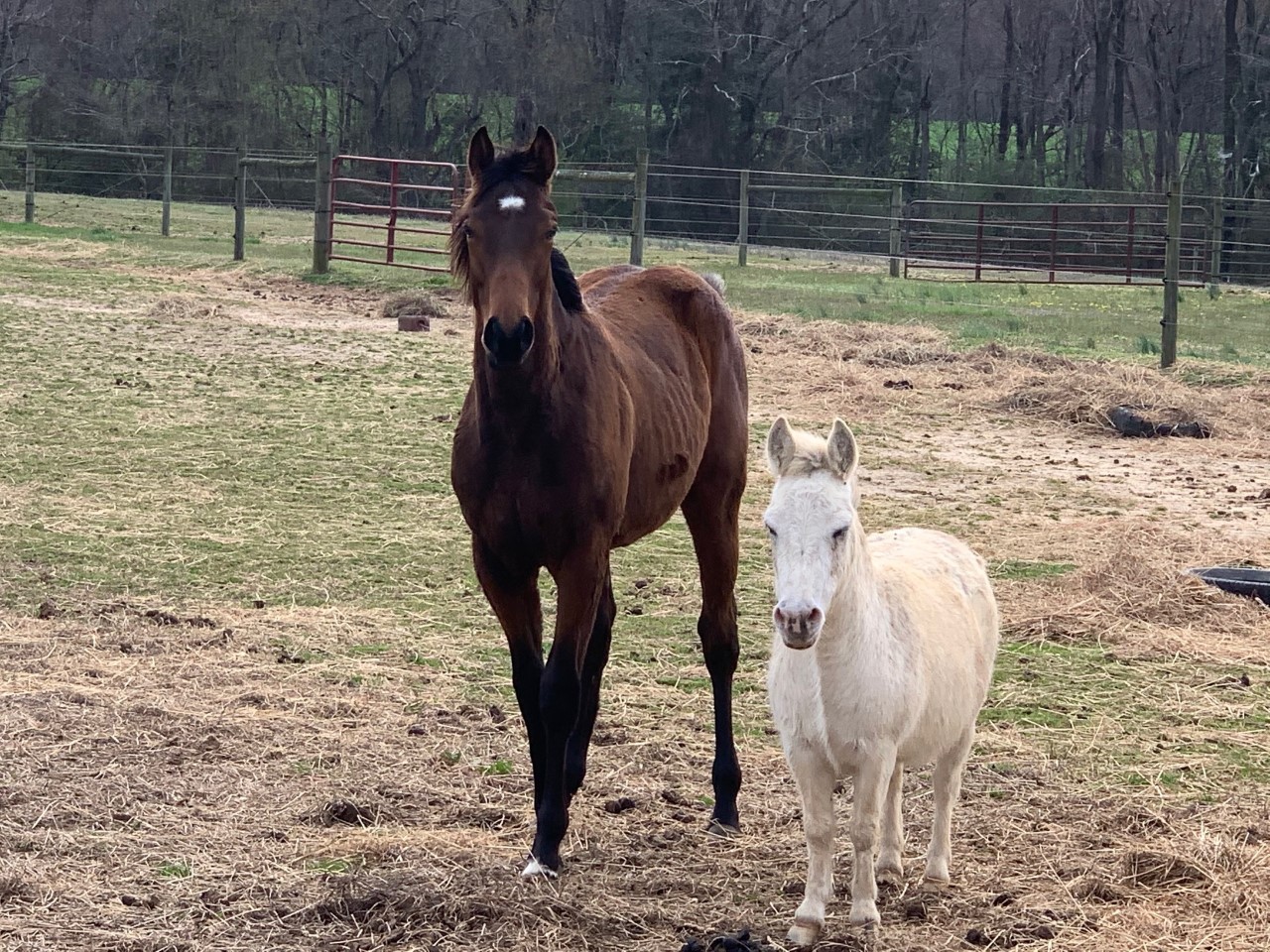 The yet to be named colt out of Whisperjet enjoys an 80 degree day March 20th.
"We're hopeful and eager to be able to race our horses at Colonial Downs," he said. "Over the years, we've had Maryland and Pennsylvania-breds and have mainly used Maryland trainer Mary Eppler."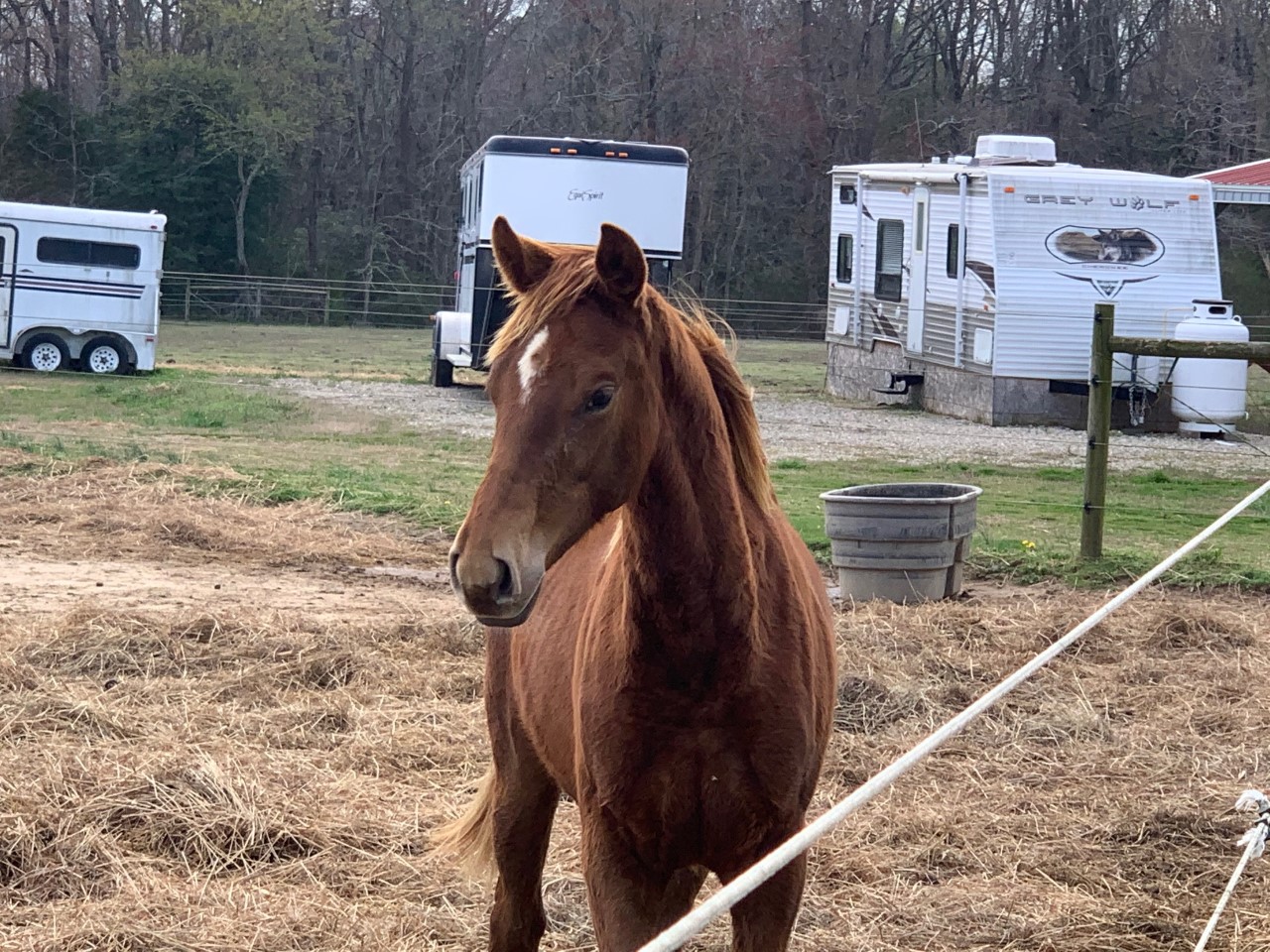 A Virginia-Certified yearling out of Pensy enjoys time with her other companions.
"Right now, we have a couple horses with Kevin Bonafice at Bonita Farm — a 3-year-old that has not yet raced but is clearly a turf horse, and a 5-year-old mare named Pearl Gem. The latter, by Friesan Fire, won her first start in a waiver maiden claiming race at Laurel in 2017 then got bumped around in the Maryland Million in her next start and got fourth. She's enjoying time at the farm and has been coming around nicely again in her last few starts. Hopefully we'll get a chance to see them both at Colonial this summer."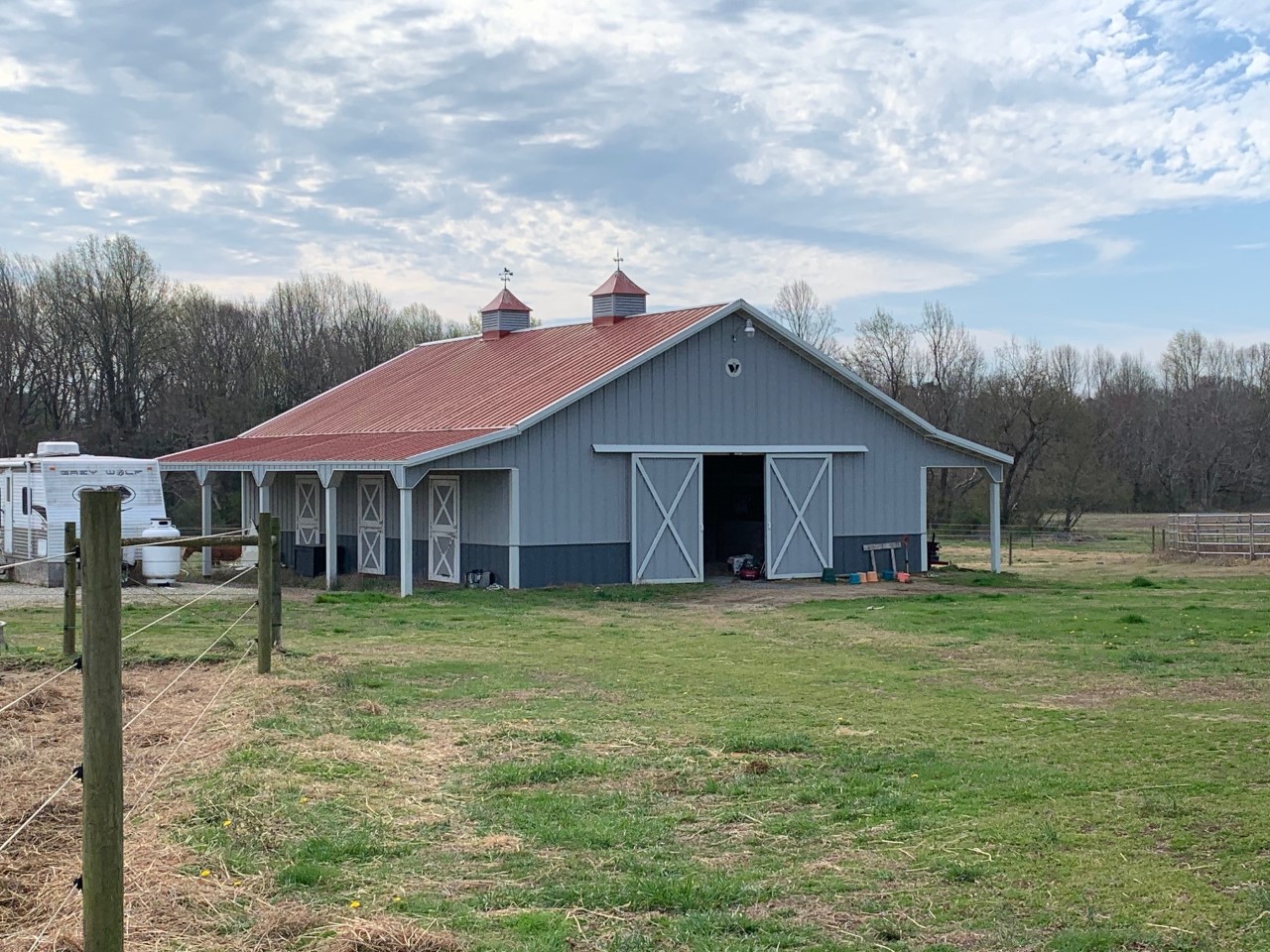 Most of Bryant's horses are based outdoors when weather permits.
Bryant's has a claim to fame or as he said, "Our lone success as breeders and small percentage owners". He bred popular Pennsylvania-bred horse Page McKenney who won 22 races from 58 starts and earned over $1.9 million in purse money. 15 of those wins came in stakes races.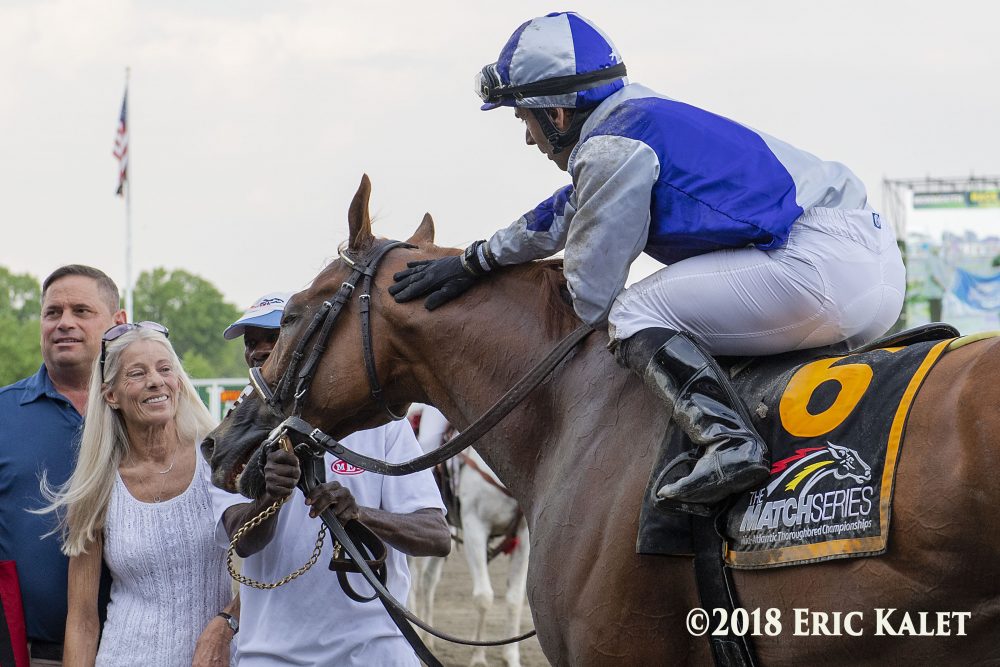 Page McKenney wins a MATCH Series race in 2018 at Monmouth.
"Page was bred in 2010 and did very well in the Mid-Atlantic region," Bryant said. "He retired two years ago and we brought him here to babysit other horses, kick back and just enjoy life. Right now, he is up in Maryland with Jazz Napravnik and going through the paces to see how he'll do in the Retired Racehorse Project Thoroughbred Makeover event this fall. Afterwards, we'll bring him back here again."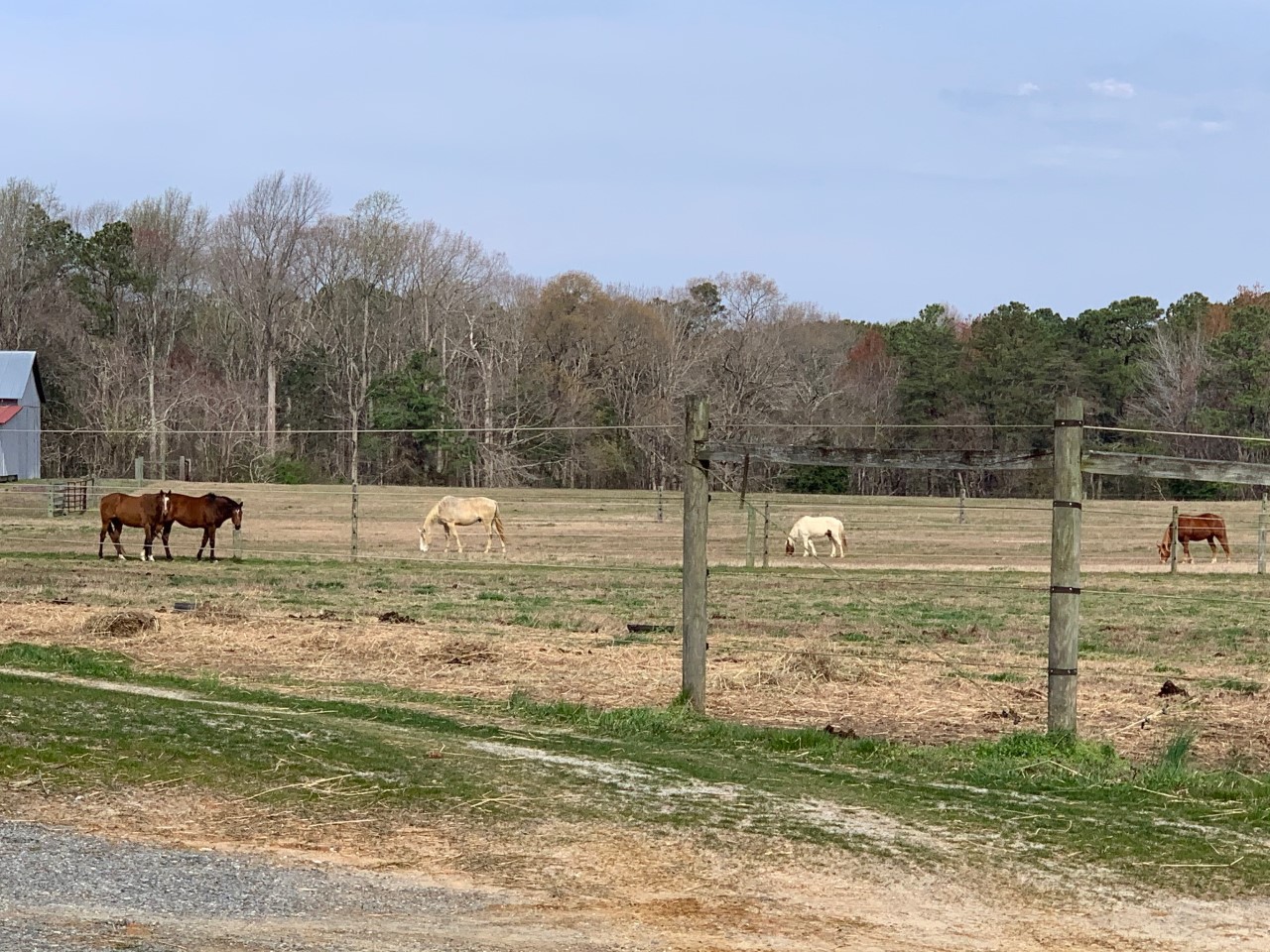 Horses graze in one of several pastures at Crossroads Farm.
It's not unusual to see retired horses at the Bryant Farm in the Northern Neck. "When we decided to get into this business years ago, we took the responsibility to care for the horses very seriously, not just during their racing careers. but afterwards as well."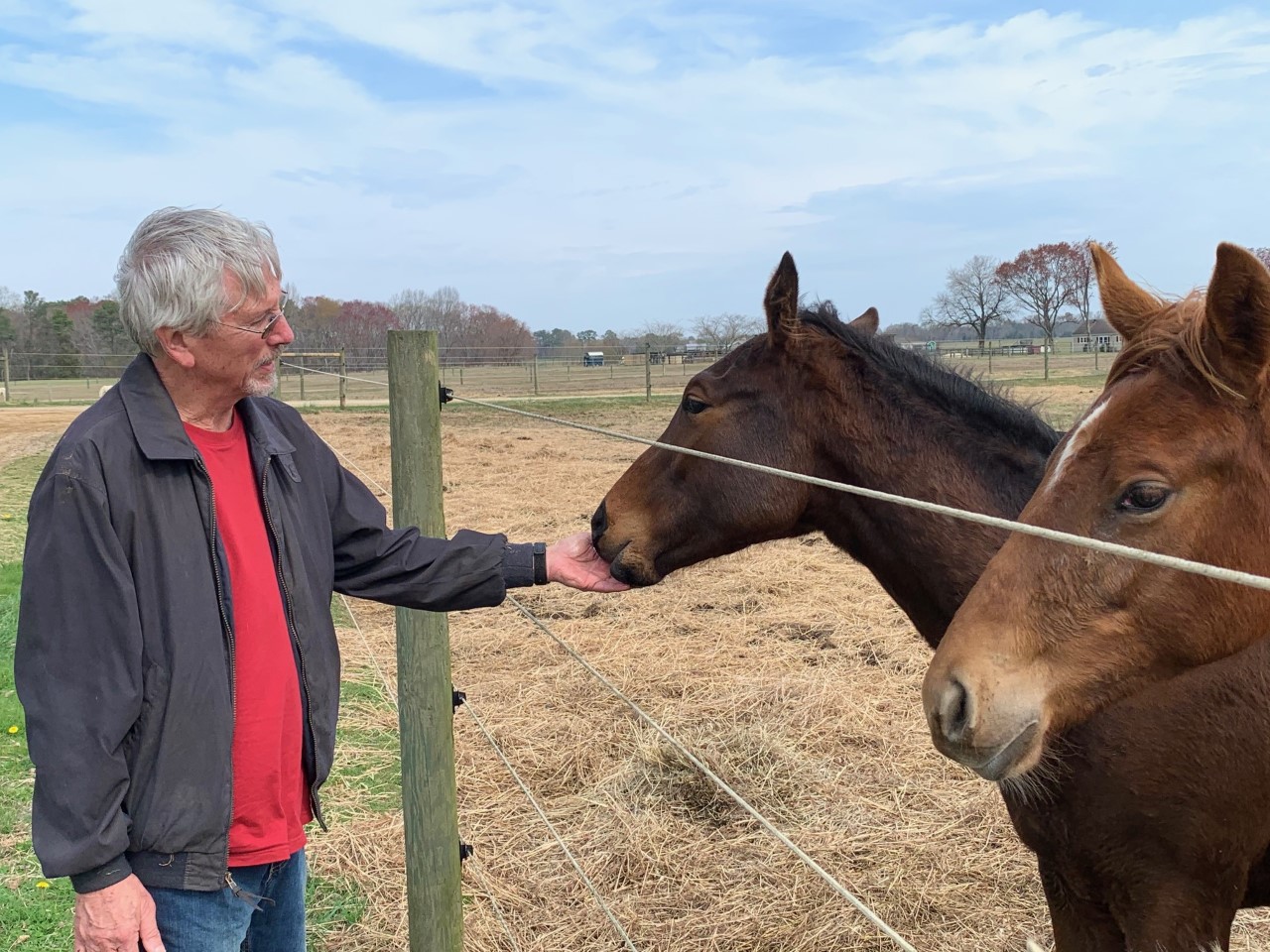 With 18 horses on their property and full time jobs in the medical field as well, Bryant and his wife are not in a position to accept other horses in the Certfifield program at this time, but there are many other farms and training centers in the Commonwealth that have space and are looking for clients.
For a list of Virginia registered farms and training centers in the Certified Residency program, visit www.vabred.org.