(WOODSTOCK, VA — 7/20/2020) —- Shenandoah Downs officials announced several changes to the fifth annual fall harness racing season in Woodstock which will still take place as scheduled from September 18 – October 17. 
Track officials previously announced that wagering would not be available due to safety concerns. Additionally, the meet will now be run without spectators.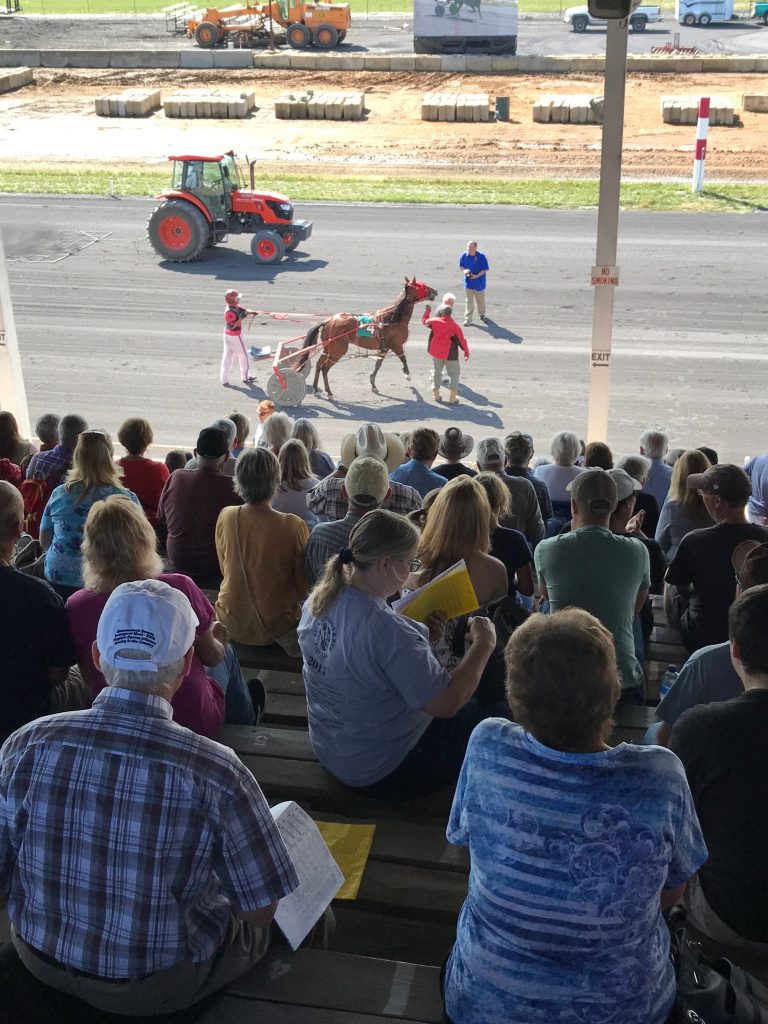 "Given the current Covid-19 circumstances and restrictions, we felt the best way to proceed this year was to focus our energies on providing a safe meet for horsemen," said Jeb Hannum, Executive Director of the Virginia Equine Alliance. "Shenandoah Downs is a unique meet. Fans not only support the meet in great numbers but create an exciting atmosphere by cheering for horses that win and even those that don't win. I know they will be disappointed to hear but the decision was made with the safety of fans and participants in mind. We plan to be back to normal in 2021."
Even though they can't attend in person, fans will still be able to enjoy the races via video streaming at www.shenandoahdowns.com. 
Post times have been adjusted as well. Both Friday and Saturday programs will start at 2 PM to remain consistent — Fridays had been scheduled at 3:30 PM.
On a normal year, the Shenandoah County Fair harness races would precede the Shenandoah Downs race season by two weeks. Four programs had traditionally been conducted during the Fair, which usually ends the Saturday of Labor Day weekend. One week ago, the Fair itself fell victim to the Covid pandemic and was cancelled for 2020.
Even though the Fair won't be held, the Virginia Harness Horsemen's Association decided to go forward and conduct a three-day campaign during that time called the "VHHA Matinee Meet". Races will be held Wednesday September 2, Thursday September 3 and Friday September 4 at 2 PM. The same protocol will apply — races will not be open to spectators. "We're considering it a prep meet for the five-week extended season," said Dee Lineweaver, who serves as Racing Secretary for both. "We're happy to provide horsemen with another three racing opportunities in this challenging year."
Racing applications for the Shenandoah Downs meet are now available at www.vhha.net and at the track's website. They are due by August 9. For details on either meet, call Debbie Warnick at 443-463-0917.