(WOODSTOCK, VA — 10/19/2020) —- Driver Fern Paquet Jr. reached the winners circle three times Saturday, including one aboard Open Handicap Trot winner Beguin Dugoutier F, to help clinch his first driving championship at Shenandoah Downs.
The 53-year-old reinsman competed at the Woodstock oval for the first time and led the driver's colony with 20 wins. Tyler Shehan, Billy Carter and John MacDonald — who also was new to Shenandoah — tied for second with 16 wins apiece. Even though four wins separated first from second, Paquet's title was not secure until late in Saturday's card when he connected in the tenth and twelfth race.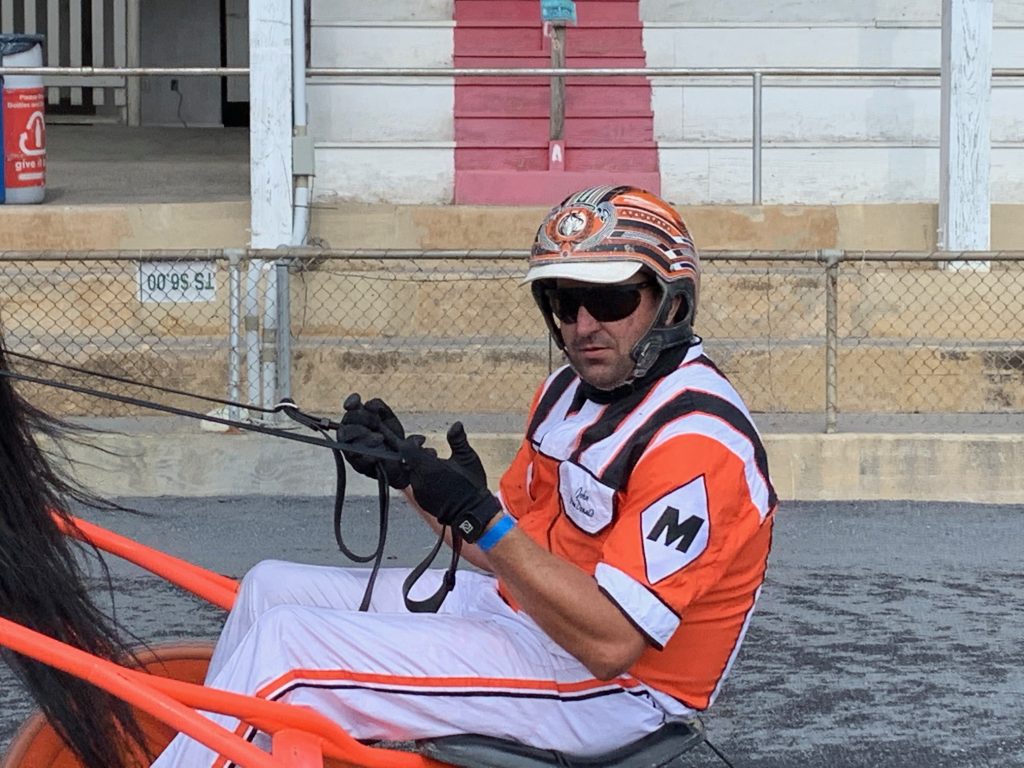 Corey Kreiser won the trainer's title which also came down to the meet's final races. Kreiser's three wins the day prior created some category separation heading into the finale. His Play To The Crowd, Rydia Hanover and Call Me Thefireman all won Friday and provided a two-win cushion. Brandy Wine — who had three wins on closing weekend — was second with 12 and Marna Shehan finished third with 11.
Horse of the Meet honors went to Call Me Thefireman, who won three prior races in Woodstock before another triumph on Friday. The 4-year-old Wishing Well gelding scored once in the VHHA Matinee Meet — which preceded the extended meet — and followed with a pair of runner-up finishes. He concluded the meet though with three straight wins. Kreiser also owns the trotter, who set a lifetime mark of 1:57.0 October 9 with John MacDonald in the sulky. 
Other horses authored solid meets and were in contention for honors. Barkey Counts' Penn, a 10-year-old Master Glide gelding with $448,000 in earnings, collected four wins in five starts. John Kreiser's Rydia Hanover had three wins including a life mark of 1:55.1 which she took in wire-to-wire fashion Friday. Jp Houle Stables' trotter Beguin Dugoutier F won three times, all in Open or Open Handicap classes. The 9-year-old Quaker Jet gelding's fastest time locally came in 1:57.0. Virginia Ehrhart's Paging Doctor Teo kicked off the meet with three straight dominating victories then broke at the start of his next out. He finished second on closing weekend.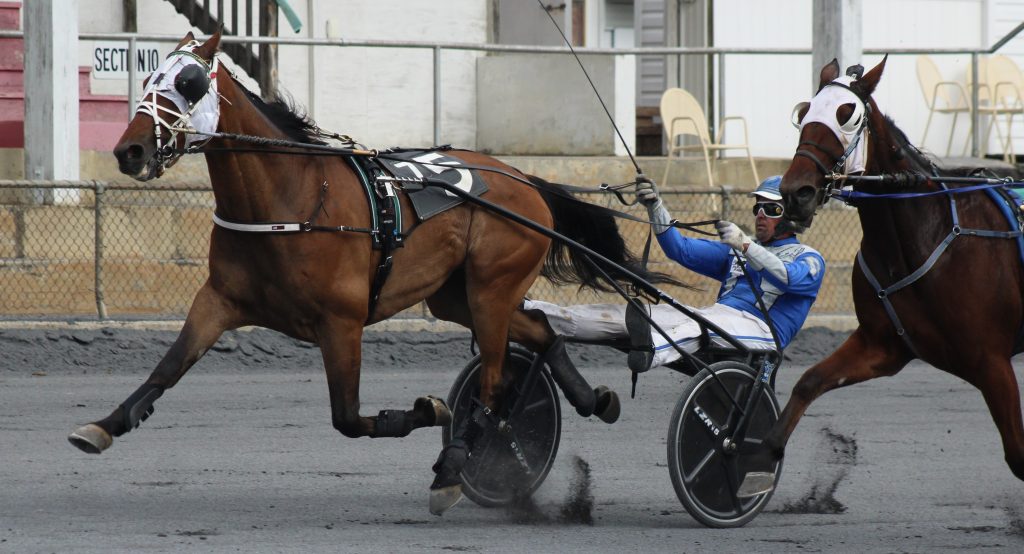 Former Horse of the Meet and current track record holder John's Dream started out the meet slow but finished with a flourish. The 7-year-old Dream Away gelding, who paced a 1:52 1/5 mile during the track's first season in 2016, was winless early on between the Matinee Meet and Shenandoah Downs seasons. In the final three weeks though, he captured a lower level conditioned race, a $10,000 Virginia Breeders Aged race, and the Open Handicap on closing day. A "Horse for the Course", John's Dream has won 23 of 31 races over the past five years in Woodstock and has $305,719 in overall career earnings.   
For details on the 2021 season and other developments until then, visit shenandoahdowns.com and vhha.net.