$52,000 in 52 Weeks to 52 Worthy Charities Adds to over $1 Million in Donations to Date
Richmond, VA – January 15, 2021 – Colonial Downs Group has announced that every week in 2021, Rosie's Gaming Emporium® will donate $1,000 to a local charity from a community in which it operates.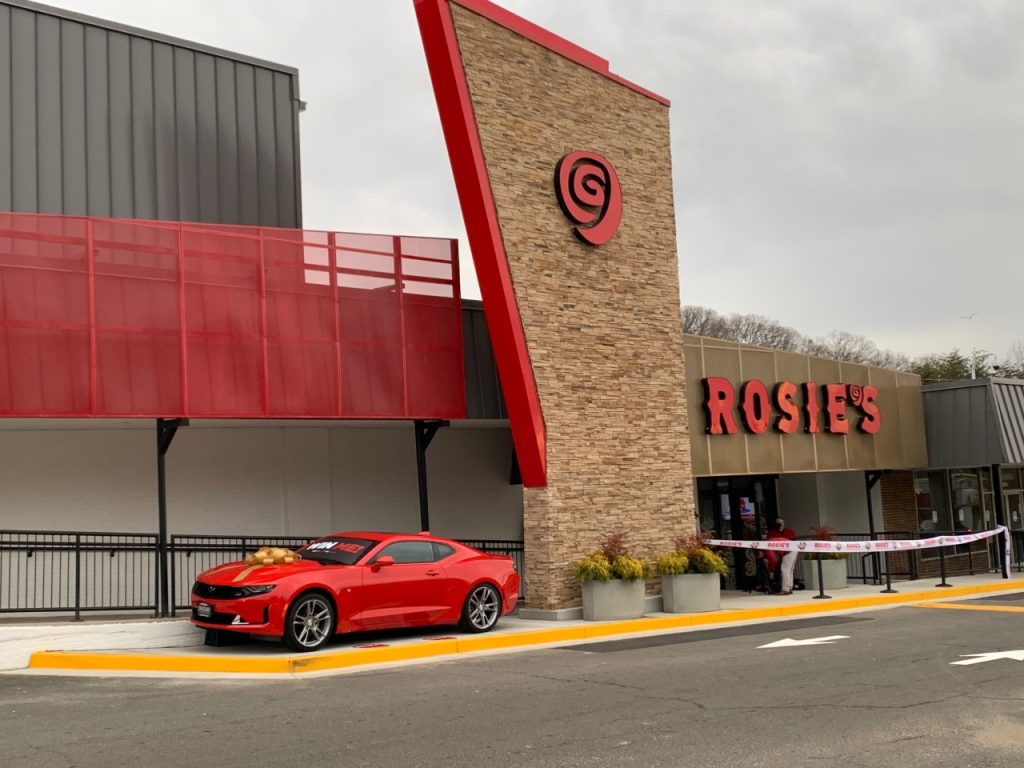 Aaron Gomes, chief operating officer of Colonial Downs Group, stated, "Helping those communities around us is at the core of our operational philosophy. We truly believe that high tides raise all ships and we are determined to add value to the communities in which we operate."
The first recipient of "Together We Win" is the Child Health Investment Partnership (CHIP) program of the Roanoke Valley. Autumn Lavering, chief operating officer of CHIP states, "Thanks to Rosie's generous contribution, we can continue to provide health and hope to children and families in need."
The "Together We Win" program will be administered through the Rosie's Gives Back charitable giving platform. Weekly contribution announcements can be found at https://rosiesgaming.com/events/together-we-win/. Through Rosie's Gives Back, Colonial Downs Group has made monetary and in-kind donations of more than $1.1 million and has logged over 1,100 service hours in Virginia communities.
About Colonial Downs: Colonial Downs Group is a proud business operator in Virginia and with the opening of its fifth location in Dumfries will employ more than 1,000 team members in the Commonwealth, paying over $30 million in annual salaries, wages, and benefits. Rosie's Gaming Emporiums® in Richmond, Hampton, New Kent, Vinton, and Dumfries offer innovative historic horseracing (HHR) gaming technology and full card simulcasting. Colonial Downs racetrack in New Kent County hosts live thoroughbred racing on two nationally renowned surfaces – Secretariat Turf Course, the widest turf course in North America at 180 feet wide and on a 1 1/4 mile dirt track, second in length to only the world-famous Belmont Park. Colonial Downs Group has made a $300 million investment in the Commonwealth of Virginia. The company pays more than $32 million in annual state and local taxes plus an additional $12 million in racing industry payments annually.