Spring is right around the corner at last and that means the Virginia Point-to-Point racing season is about to kick off! A complete schedule and details are available now at centralentryoffice.com, along with the list of National Steeplechase Association (NSA) sanctioned meets that will be held in the Commonwealth.
The season kicks off Saturday March 13 with the Warrenton Point-to-Point and continues with events most every weekend through the end of April. Respective Point-to-Point meets include the Piedmont Fox Hounds (March 20), Second Warrenton Point-to-Point (March 28), Old Dominion Hounds (April 3), Blue Ridge Hunt (April 11), Loudoun Hunt (April 18) and Middleburg Hunt (May 9) Point-to-Points. The Warrenton meets will be run spectator-free.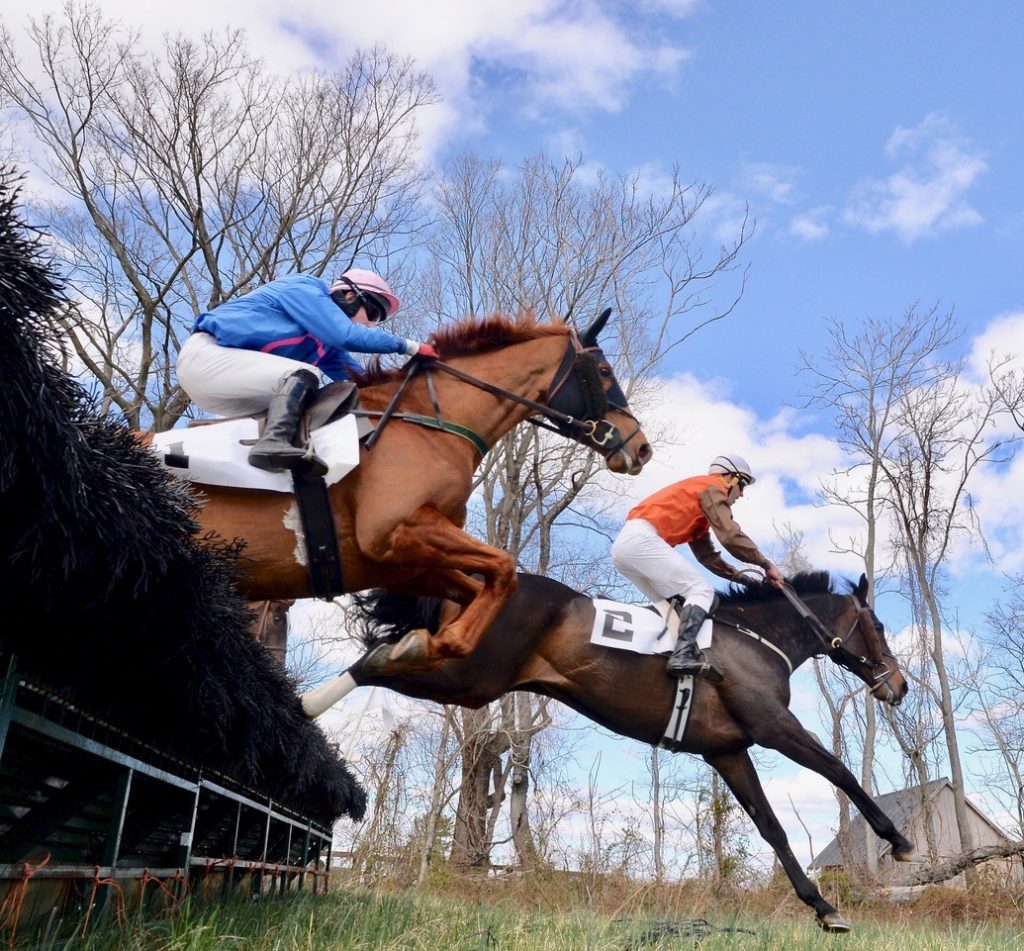 The NSA sanctioned meets include the Middleburg Spring Races (May 1), Virginia Gold Cup Races (May 29), Foxfield Fall Races in Charlottesville (September 26), Virginia Fall Races (October 9 in Middleburg), the International Gold Cup Races (October 23) and the Montpelier Hunt Races (November 6).
More info on these meets is available at centralentryoffice.com and nationalsteeplechase.com.
Harness racing will return to Shenandoah Downs in Woodstock for the sixth annual fall season. A five week campaign will run from September 17 – October 16 with racing every Friday at 4 PM and Saturday at 1 PM. A four day harness meet will also take place during the Shenandoah County Fair on September 1 – 4. More details are at shenandoahdowns.com.