Extravagant Kid, owned by Virginia businessman David Ross — who is President of the Virginia HBPA — will compete in the $1 Million, Grade I Al Quoz Sprint March 27 at Meydan Racecourse in Dubai as part of the Dubai World Cup under card. The race has been carded as the fourth and will go off at 9:30 AM (EDT).
Extravagant Kid become a million dollar earner with a second place finish in the February 12 Colonel Power Stakes at Fair Grounds. The 8-year-old Kiss The Kid gelding has bankrolled $1,001,610 from 49 starts, which includes 14 wins and 16 runner-up finishes.
Virginia owner/breeder Larry Johnson, whose Legacy Farm is based in Bluemont, has entered True Valour in the same race. The 7-year-old Irish-bred has made 30 starts, the last 16 of which have been in the U.S. He is a three time graded & group stakes winner and will be competing overseas for the first time in nearly three years.
The following piece appeared in The Paulick Report March 3.
Irish-born U.S. trainer Brendan Walsh is ready to head back to the Dubai World Cup meeting, which should inspire all potential competitors to take notice. From his lone starter on the world-renowned card, the 24-time graded/group stakes winner has a victory with Plus Que Parfait in the 2019 $2.5 million UAE Derby (G2) to show for it. The former Godolphin employee looks to bring one of America's top turf sprinters back to his old stomping grounds in the form of DARRS Inc.'s Extravagant Kid for the Group 1 $1 million Al Quoz Sprint over a straight six furlongs.
"He's never ran a bad race and when he really shows up, he's right there," Walsh said. "In the Breeders' Cup Turf Sprint (on Nov. 7), he was only beaten a length or so after a horrendous draw—14 out of 14—and going wide the whole way and lost a tone of ground. He's one of those horses who no matter the company he's in, he holds his own. He's done it on turf and dirt and it's always been in the back of my mind that he'd be a good horse to bring to Dubai. He's getting on in age and I think this is a good time to go."
In his 50th start, Extravagant Kid he will hope to break a case of seconditis (runner-up in five of his past six efforts) while seeking his 15th career tally. He will also look to cure the bridesmaid status of American runners in the grass dash.
Over the past 10 runnings, his compatriots have done well, but fallen short of victory. California Flag and Green Mask were third in 2010 and 2015 and Long On Value was a brutal nose second in 2017. In 2018 and 2019, Americans finished second and third; Stormy Liberal and Conquest Tsunami in 2018 and Belvoir Bay and Stormy Liberal in the following edition.
"The straight six will suit him perfectly," Walsh continued. "It'll be very interesting. I don't plan on doing anything with him to get him used to it once he's there. I think the novelty of something different in the race will help the horse. He's very smart and I'm waiting for him to one morning actually start talking to me—he's that intelligent. He's also tricky to ride and we always try to change things up to keep him interested. I think the travel, being in Dubai and the straight six furlongs might just work."
"I think he can operate from wherever," Walsh explained. "He's never too far away. He's got a really high cruising speed, so I don't think he'll be too far back on a straight course. We'll see how the race is set up and where he's drawn and come up with a plan from there, but normally he's a horse who sits a few lengths off the lead and comes running."
Walsh looks forward to hopefully making the trek to Dubai in person, but such is reliant on his obligations with his burgeoning stable that includes one of the nation's top-rated horses, Maxfield, and the highly exciting sophomore Prevalence. Both are owned by Godolphin, with the former running this Saturday in the prestigious Santa Anita Handicap (G1).
"He's a horse who gets your heart going, that's for sure, and he has all the talent in the world," Walsh said of the former. "He's doing well and this will be a good test for him over 10 furlongs."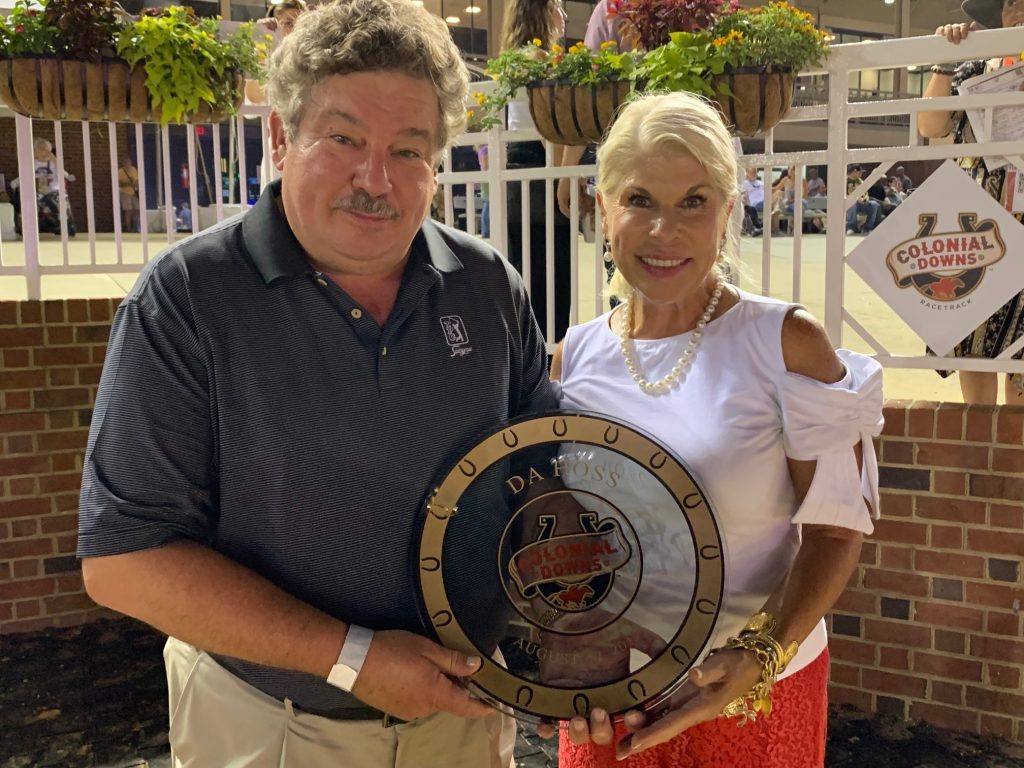 "Dubai has a place in my heart and it always will," the 47-year-old conditioner concluded. "It will be nice to have a horse who can come out there and compete again. We had a great time last time, but it's always great when you win. They always put on a great show and take care of you. It'll be a pleasure to come back."