THE FIRESTONES RACED 17 GRADE/GROUP 1 WINNERS, INCLUDING GENUINE RISK.
The following appeared at Bloodhorse.com July 12 and was written by Eric Mitchell. Lifelong horseman, accomplished owner/breeder, and Eclipse Award leading owner of 1980 Bertram Robert Firestone died July 12 in West Palm Beach, Fla., following a rapid deterioration of his health in the past week, according to his family. Firestone would have turned 90 next month.
Firestone's association with horses started in the show ring. He attended the New York Military Academy where he was on the jumping team and also attended the University of Virginia.
"I think horses were everything in his life," said Firestone's son, Matthew.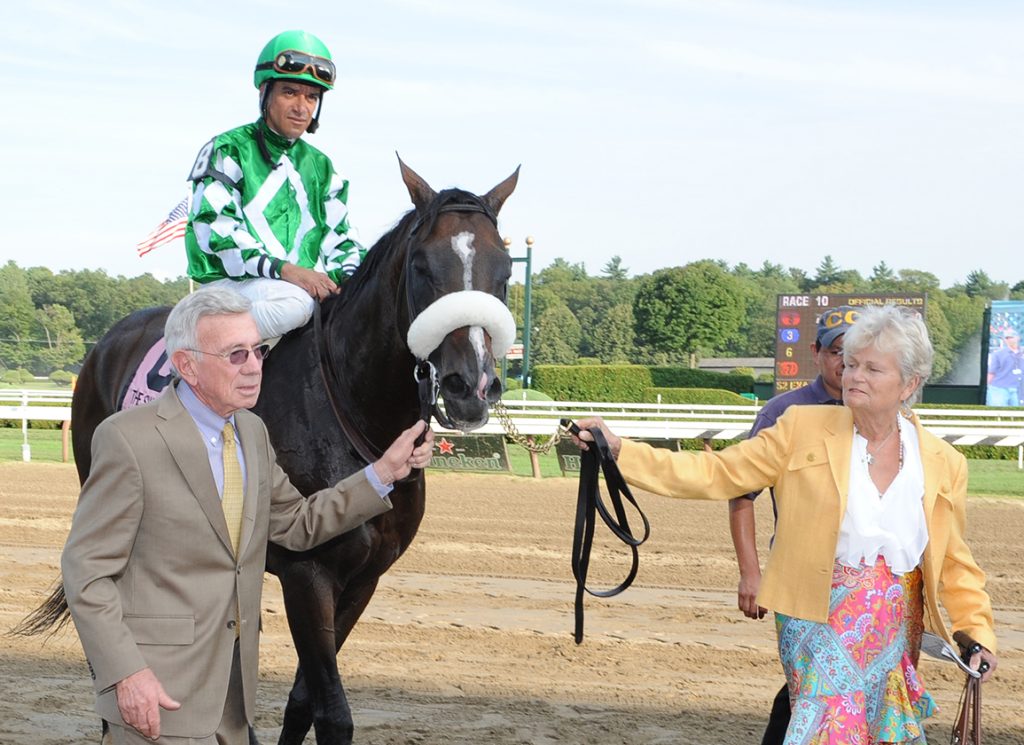 Firestone bought his first Thoroughbred yearling at Fasig-Tipton's 1966 Saratoga select yearling sale under the name Chance Hill Farm. He would find success in racing early when he won his first stakes in 1969 with a Ridan filly named Ridin' Easy, who won the Fashion Stakes at Aqueduct Racetrack and the Polly Drummond Stakes at Delaware Park. Firestone also bought yearlings overseas, acquiring a colt named King's Company for 35,000 guineas who went on to win the 1971 Irish Two Thousand Guineas and was later syndicated for $250,000 to stand at Gilltown Stud. According to a 1980 feature in The Blood-Horse, Firestone later bought Gilltown Stud from the Aga Khan and adjacent property to create a 1,200-acre farm in Ireland.
In 1973 he married Diana Johnson, granddaughter of Johnson & Johnson founder Robert Wood Johnson and also an accomplished equestrian with a lifelong passion for horses. Together they bought a 1,400-acre farm in Virginia they named Catoctin after a creek running through the property. They also would later own Big Sink Farm near Lexington.
Teamed up with trainer LeRoy Jolley, the Firestones found success at the highest level. A $45,000 What a Pleasure colt they bought at Saratoga grew to be Honest Pleasure, a three-time grade 1 winner at 2 and the 1975 champion 2-year-old colt. At 3, Honest Pleasure won the Flamingo Stakes (G1), Florida Derby (G1), and Blue Grass Stakes (G1) and was second in the Kentucky Derby (G1). He went on to win the Travers Stakes (G1).
In 1980, the Firestones made racing history with their champion 3-year-old filly Genuine Risk, who became the second filly to win the Kentucky Derby (G1). She would go on to finish second in the Preakness Stakes (G1) and second in the Belmont Stakes (G1).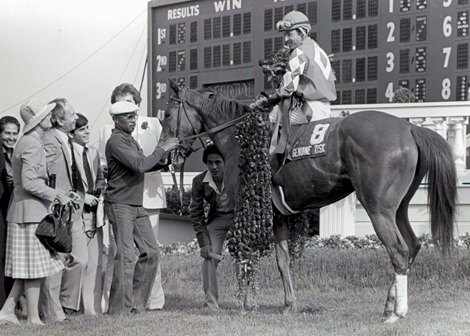 Through 2016, the Firestones campaigned 51 graded/group stakes winners, which included 17 grade/group 1 winners and five champions. Among their outstanding runners was Theatrical, a six-time grade 1 winner and 1987 Eclipse champion grass horse that put a promising young trainer named Bill Mott on the map.
"I had a private job with them for about five years, and I could not have been treated any better," said Mott. "They were the ones who got me to New York full-time. They gave me a huge opportunity, and they sent Theatrical to me. He did more for my career than any other single horse. He was my first champion and first Breeders' Cup winner. I'm forever grateful for those opportunities."
The Firestones' other champions included April Run, 1981 champion 3-year-old filly in France and 1982 U.S. champion grass mare; Blue Wind, 1981 champion 3-year-old filly in England and Ireland; Play It Safe, 1981 champion 2-year-old filly in France; and Paradise Creek, the 1994 champion grass horse who also was trained by Mott.
As breeders, the Firestones produced 11 graded/group winners since 1991, including nine-time graded stakes winner and four-time grade 1 winner Paradise Creek. Among the top runners they bred are grade 1 winner Shinko Lovely, grade 1 winner Chief Honcho, and four-time grade 1 winner Winchester.
In addition to breeding and racing, Firestone at one time was a racetrack owner.
Firestone purchased the former Calder Race Course in June 1988 for a reported $65 million. In 1989, Firestone bought Gulfstream Park from the Donn family under the name Catoctin International Racing Corp. He would sell the racetrack to the former Magna Entertainment Corp., which would later morph into The Stronach Group.
Arrangements are pending.