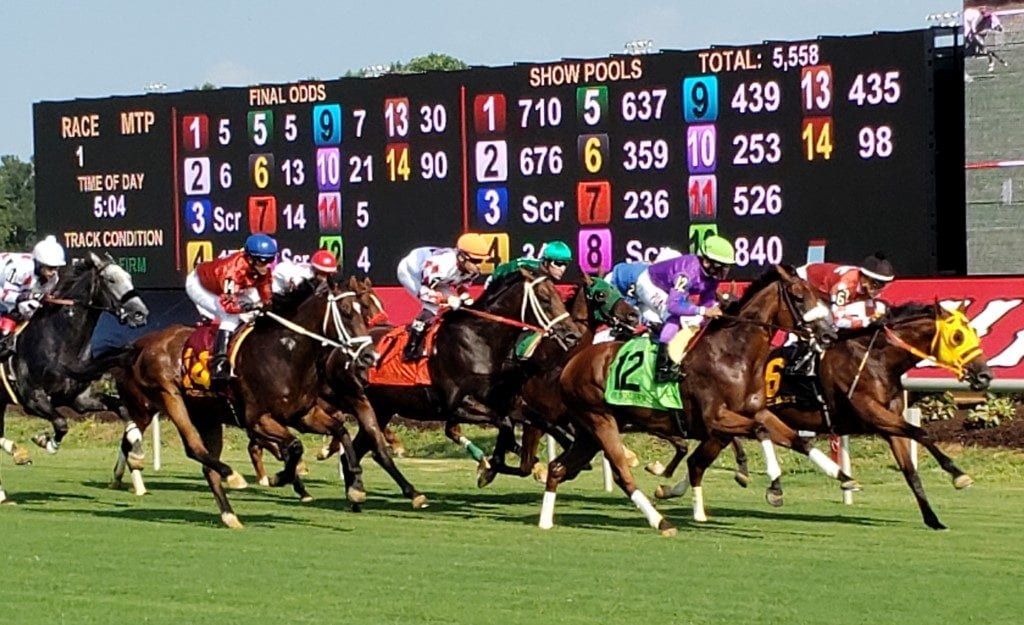 The following appeared at theracingbiz.com and was written by Frank Vespe on March 1, 2022. Listen to "Off to the Races" every Saturday from 10 – 11 AM in the Richmond market on ESPN 106.1 FM or streaming live on The Racing Biz website.
The news that Churchill Downs, Inc. had reached an agreement to purchase Colonial Downs and its associated properties sent shockwaves through the Mid-Atlantic racing world. It also had some racing folk on social media wondering if that meant the end might be nigh for the New Kent, VA track.
The good news is that one of the people taking a much more sunny view of the purchase is also one of those who'll be closest to the situation: Virginia Thoroughbred Association executive director Debbie Easter.about:blank
"I don't think we have to worry about [closure]," Easter said in an interview. "My guess is our goals and Churchill's goals are going to be aligned."
In fact, she said, she thought it was "quite possible" that there could be synergies between Churchill and Colonial. For example, in 2021, a number of Churchill Downs horsemen took their stock to Colonial, bolstering the local meet. With Churchill now owning both facilities, there might be ways to grow that relationship.
What's more, Colonial is coming off a season in which it set handle records; and Easter said the track has big plans for '22.
"I'm looking forward to a really good '22 meet at Colonial," she said. "In the short term, it's all looking great."
Another big factor encouraging the alignment of the horsemen's goals and the track operator's goals is this: the structure of Virginia's gambling law.
There's no question that what was most enticing to Churchill Downs, Inc. was not racing at Colonial Downs per se but the right to own and operate facilities with historical horse racing machines.
How much so? Approximately $47 million was wagered on racing at Colonial Downs in 2021. Meanwhile, historical horse racing machines – basically slot machines using the results of historical horse races – accounted for more than $3.2 billion in handle last year in Virginia.
Currently there are about 2,700 machines that have been deployed in Virginia. State law permits that number to grow to 5,000, and Peninsula Pacific Entertainment, Colonial's outgoing owner, has been steadily growing that number.
What makes Virginia's law ingenious is that it ties the growth in HHR machines directly to the growth in race days. For every 100 HHR machines Colonial wants to add, it has to add a race day.
"I think their goal would be to expand HHR as quickly as possible, and if they do, race days have to expand," Easter said. "The reason HHR is allowed in Virginia is to help us have race days and grow our industry."
The law also gives the Commission the authority to require even more racing days than that. Whether they would have to, or would, use that authority is immaterial. The larger point is clear: HHR growth and growth in race days are tied at the hip. Growth in one begets growth in the other.
Easter said she has not yet had a chance to sit down with Churchill's leadership. But while some may fret that the fate that befell some shuttered Churchill properties, such as Arlington Park and Calder Race Course, could come to Colonial, she's confident that Colonial Downs will be well positioned in the years to come.
"We've had great success with HHR," Easter said. "Colonial is heading towards being a meet that fans and horsemen really look forward to."