The following appeared at TheRacingBiz.com and was written by Nick Hahn.
Churchill Downs, Inc., the host of the first leg of the Triple Crown, collected their first jewel of the approvals it needs to take ownership of Colonial Downs at the June 8 Virginia Racing Commission meeting.
The Commission voted unanimously to approve the proposed Acquisition of Ownership Interest in Colonial, along with other associated properties, from Colonial parent Peninsula Pacific Entertainment to Churchill. The deal remains on schedule to close by the end of the year. Approvals in New York and Iowa are pending.
"This will significantly expand the Churchill's geographic diversity providing historical racing and entertainment," Lou Frascogna, Churchill Downs Senior Counsel announced. 
Churchill Downs, which operates 3,000 historical horse racing (HHR) terminals in Kentucky, will add 2687 terminals in Virginia under the sale. Under Virginia law, the total number of terminals can rise to 5200 proportionate to potentially 52 days of live racing.
The agreement, announced in February and first discussed publicly at a commission meeting in April, came together quickly. CDI also operates Twin Spires ADW and 10 casinos that include 11,000 slots machines.
"A whole lot of very promising information comes forth, which we're encouraged by," said Stuart Siegel, the VRC vice-chair who led the meeting. "The idea of bringing prep races here and getting more horses from Kentucky, elsewhere, Maryland, Pennsylvania, wherever they may come from, that's exciting for us."
Siegel also praised the feature that increases races days along with HHR machines.
"Rather than seeing expense cuts here at the racetrack, we're looking forward to additional investment in this facility and race days so we can attract the larger crowds and a growing handle," he said, while also hinting at his preference of shifting race days and post times in future years to enhance live attendance.
Mike Zeigler, Churchill's Senior Vice-President and General Manager, sought to ease earlier concerns of some Commissioners. Churchill owned and just last year closed Arlington Park near Chicago. It also owned the now-shuttered Calder Race Course in Florida.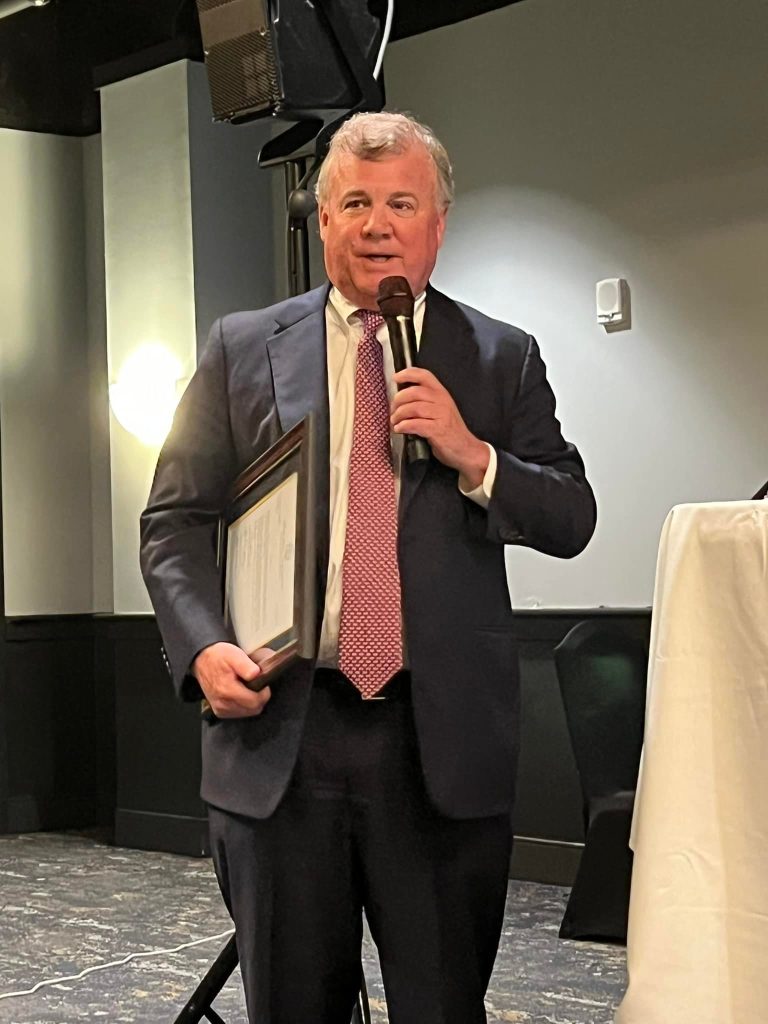 "Churchill's properties are active stewards in their community, not just focused to Louisville," said Zeigler. "If you look to each one of these properties, they are important parts of their community, [and] their team members are actively engaged."
Jill Byrne, Vice-President of Racing Operations at Colonial Downs, worked for Churchill Downs earlier her career and with the completion of the sale would work for them once again. Charged with managing the upcoming meet, Byrne updated commissioners on the preparations. The backstretch opens June 27, with the first day of live racing set for July July 11.
Being one of the first meets to start after new Horseracing Integrity and Safety Authority (HISA) regulations go into effect, Byrne described the registration process as easy and said that outreach to arriving horsemen has been well underway.
Byrne added that the Colonial will be compliant with its "Project 21," which raised the age of access to HHR machines from 18 to 21. The new state law that goes into effect July 1, only applies to portions of the facilities where HHR machines are offered.
Byrne reported on additional improvements to the racing surfaces, including the replacement outdated irrigation and expenditures of more than $250,000 since December for the turf course alone.
"All of these are important in how we maintain our track surfaces from the turf course to our mile-and-a-quarter dirt track," said Byrne who also added a new water truck and tractor to the Colonial fleet.
One challenge to the upcoming meet – one common to businesses everywhere – is staffing, particularly for starters and outriders. The 27-day meet that historically draws large fields offers a minimum of $625,000 a day in purses and spans nine weeks, two weeks longer than in 2021.
"Don't be surprised if you see me on a tractor out there," joked Byrne.
Former chairman J. Sargeant Reynolds, on the commission during the closure and reopening of Colonial Downs during his 12-year service, was recognized with a special presentation nearing the conclusion of the meeting. A new chairman was not selected.