(WOODSTOCK, VA — 7/6/2022) — Racing applications for the 2022 fall harness season at Shenandoah Downs are now available at vhha.net and shenandoahdowns.com. All horsemen wishing to compete in the seventh annual pari-mutuel meet in Woodstock must fill out an application and return it to the Virginia Harness Horsemen's Association by August 8. 
The 8-week season, which will run from September 16 – November 6, is three weeks longer than any of the prior fall meets. Racing will take place Fridays at 3 PM and Saturdays at 1 PM through October 15 then switch to a Saturday/Sunday schedule at 1 PM for the final three weeks.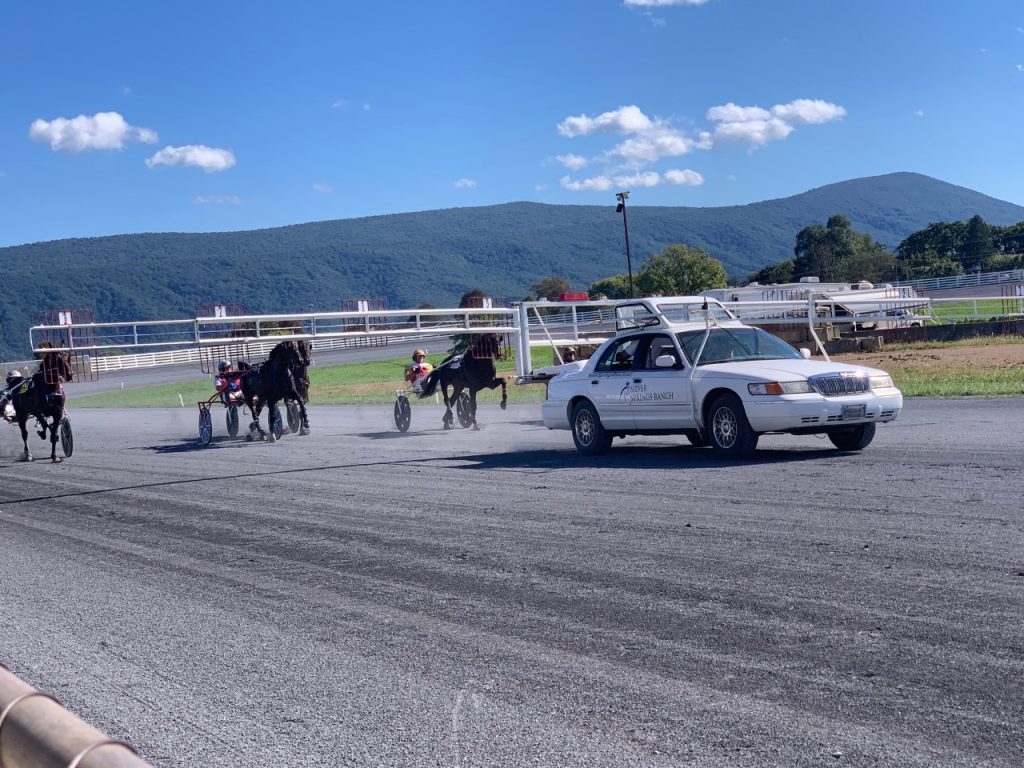 Highlight of the meet is the 25th running of the Virginia Breeder's Championships which will take place on closing day, Sunday November 6. A total of eight divisional championships will be contested, each with an $80,000-plus purse. Elimination races for 3-year-olds are the weekend of October 22,23 while freshman elims are October 29, 30.
The Breeder's Championships were held at Colonial Downs in New Kent from 1998-2014, at the Oak Ridge Estate in Nelson County in 2015 and have been held at Shenandoah Downs since.
A four-day Shenandoah County Fair meet will precede the pari-mutuel session though applications are not necessary to compete at it. Racing will take place August 31 and September 1, 2 & 3 at 12 Noon. The 2022 Fair meet is its 105th edition. Horses will not be allowed to stay at the Fairgrounds between the Fair and Shenandoah Downs campaigns.
The track is located at the Shenandoah County Fairgrounds in Woodstock, halfway between Winchester and Harrisonburg off I-81 at Exit 283.
-30-