The following article appeared on bloodhorse.com August 2 and was written by Frank Angst.
It's not Saratoga Race Course or Del Mar, but in a crowded summer racing schedule Colonial Downs most assuredly is making some noise thanks to purses boosted by historical horse racing, a well-tailored schedule, and a continued emphasis on turf racing.
This is the fourth year Colonial has run under the management of Colonial Downs Group and owner Peninsula Pacific Entertainment, the team that brought the New Kent, Va., track back to life in 2019 after Thoroughbred racing was halted for six years as horsemen and former owner Jeffrey Jacobs failed to reach an agreement on purses and race dates.
When Colonial opened in 1997, its original good idea was to offer mostly turf racing on its two turf courses—leading to large fields that are attractive to bettors. That idea continues to pay dividends, but now Virginia's lone track also is the latest success story for HHR—a form of pari-mutuel wagering through machines that closely resemble slot machines.
In June HHR machines handled $331 million in Virginia—more than three times the $88 million wagered in June 2019 and up 39% from the corresponding month last year. That first increase can be attributed to more HHR outlets being added in the state, and the latter number suggests the games are continuing to catch on with players.
The potential for continued growth in HHR in the state played a role in Churchill Downs Inc. entering into a purchase agreement in February to acquire substantially all of the assets of Peninsula Pacific Entertainment for $2.485 billion, pending the competition of regulatory approvals.
HHR interest has helped boost purses at Colonial, which reached $8,614,800 when the track returned to racing in 2019. Last year that purse total was $11,517,500—up 34% from 2019. This year the track intends to offer $600,000 in average daily purses—an arrangement that should see Colonial award about $16.2 million at this year's meet, which has been expanded by six race days to 27 dates. Those dates could grow further when more HHR games are added in Virginia.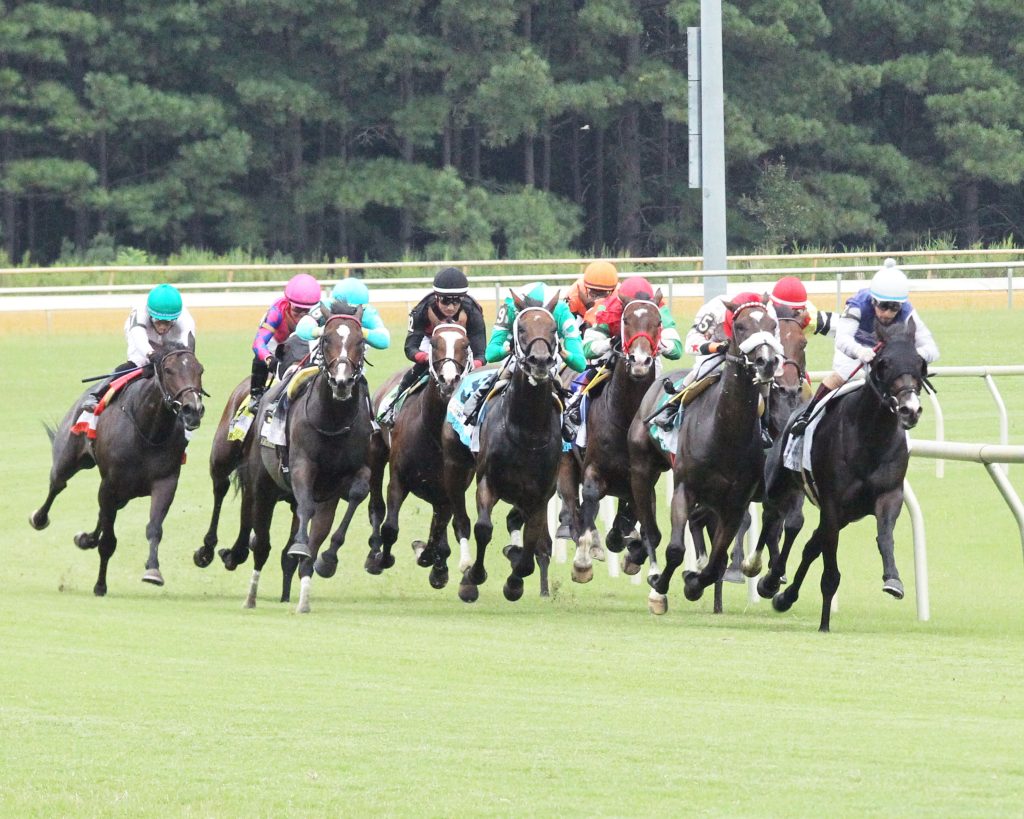 Colonial races on a Monday-Wednesday schedule, a slate that avoids confrontation with big summer tracks like Saratoga and Del Mar.
"In an ultra-competitive racing environment, we look forward to another season with bigger purses and greater incentives for our horsemen and industry stakeholders toward increased participation in the 2022 season," Colonial's vice president of racing operations Jill Byrne said ahead of the meet. "Our team is excited to present a wide-ranging program of racing opportunities on our outstanding racing surfaces."
Going into the meet, John Marshall, executive vice president of operations for Colonial, said cooperation also has keyed the track's growth.
"We are extremely proud of our past performances and the opportunity to build upon our enormous success positioning Colonial Downs as one of the nation's elite boutique race meetings for horsemen and fans alike," Marshall said. "The Virginia Equine Alliance and the Virginia HPBA also have provided the commitment and support for our cause to revitalize racing in Virginia and continue its growth and prosperity."
With plenty of familiar Mid-Atlantic horsemen entering horses, as well as trainers displaced from the shuttered Arlington International Racecourse like Chris Block and Larry Rivelli, this year's meet has averaged 8.19 starters per race—up slightly from the 8.1 average last year.
With this racing success, Virginia should hopefully soon see a boost in breeding. Just 20 years ago, Virginia's foal crop was 463, but in 2020 that number fell to 103. And the number of mares bred to Virginia stallions in 2021 was just 19, down from 550 in 2002.