Fans that attend harness racing at the Shenandoah County Fair this year will have something extra special in store besides four days of pacing and trotting action during the August 31 – September 3 campaign. 
Eight attendees over the four days will win a unique chance to "Own a Horse for a Day". The lucky winners will return on Saturday September 17 — opening weekend of the Shenandoah Downs pari-mutuel meet — and actually own a horse in a $4,000 race.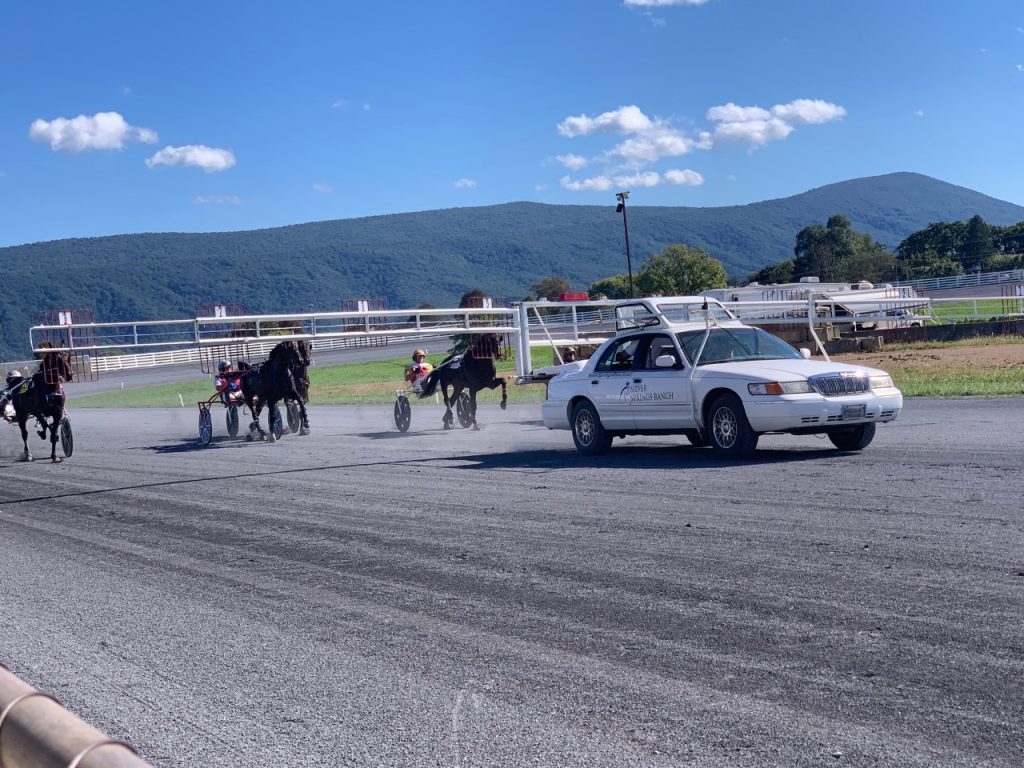 Those eight will each draw one of eight horses in the "Own a Horse" race field that day. Each winner will get to spend time in the paddock with their horse, take pictures, enjoy lunch on the VIP trackside viewing deck, and keep the purse money their horse earns in that race.
The "owner" of the horse that finishes first will win $2,000! Owners of horses that finish second thru fifth will receive 25%, 12%, 8% and 5% of the purse, per the regular owner distribution formula. Finishers of the sixth thru eighth place finishers will receive $50, in addition of course to a memorable time.
Fans can register by coming to the Shenandoah County Fair harness races in Woodstock any day — or all days — between Wednesday August 31 and Saturday September 3 and fill out an entry. Two winners be drawn at random after the 6th race each day. Post time is 12 Noon.
Three more "Own a Horse" opportunities will be available during the 8-week Shenandoah Downs meet which begins September 16. Fans can register during the weekend race cards on September 16/17, September 30/October 1, and October 29/30. The promotion is sponsored by the Virginia Harness Horse Association (VHHA).
Both the County Fair and Shenandoah Downs races take place at the Shenandoah County Fairgrounds in Woodstock, Virgnia, located at Exit 283 off I-81 halfway between Harrisonburg and Winchester. Complete promotional details are at shenandoahdowns.com.