Now that the calendar has turned to 2023, prep race season for three-year-old horses that hope to secure a spot in the starting gate for the May 6 "Running of the Roses" at Churchill Downs is upon us.
Nearly every weekend from now thru mid-April, key preps will take place at tracks around the country. Fans can watch and wager all the action from any of the six Rosie's Gaming Emporium locations in New Kent, Richmond, Hampton, Vinton, Collinsville and Dumfries, at the two VA-Horseplay OTBs in Henrico (Breakers Sports Grill) and Chesapeake (Buckets Bar & Grill), and online via Twinspires.com, TVG.com, Xpressbet.com and NYRABets.com.
This is the 50th anniversary of Secretariat's thrilling Triple Crown Series sweep in 1973, so there will be plenty of excitement as the 2023 Derby, Preakness and Belmont Stakes take place.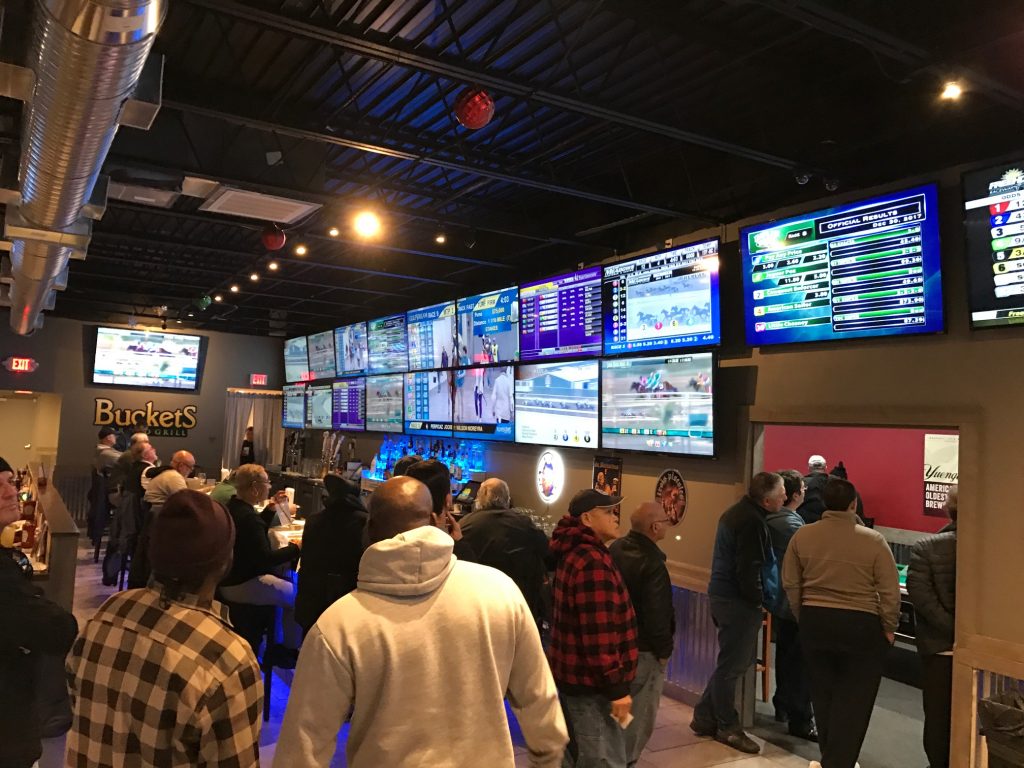 Here's the lineup (as of January 5).
Sun. Jan. 8 – $100,000 Sham Stakes (Gr. 3) at Santa Anita
Sat. Jan. 14 – $125,000 Pasco Stakes at Tampa Bay Downs
Sat. Jan. 21 – $200,000 Lecomte Stakes (Gr. 3) at Fair Grounds
Sat. Jan. 28 – $750,000 Southwest Stakes (Gr. 3) at Oaklawn
Sat. Feb. 4 – $250,000 Withers Stakes (Gr. 3) at Aqueduct, $250,000 Holy Bull Stakes (Gr. 3) at Gulfstream, $125,000 Swale Stakes at Gulfstream and $200,000 Robert B. Lewis Stakes (Gr. 3) at Santa Anita
Sat. Feb. 11 – $250,000 Sam F. Davis Stakes at Tampa Bay Downs, $100,000 El Camino Real Derby at Golden Gate Fields
Sat. Feb. 18 – $400,000 Risen Star Stakes (Gr. 2) at Fair Grounds
Sat. Feb. 25 – $1,000,000 Rebel Stakes (Gr. 2) at Oaklawn
Sat. March 4 – $300,000 Gotham Stakes (Gr. 3) at Aqueduct, $400,000 Fountain of Youth Stakes (Gr. 2) at Gulfstream, $400,000 San Felipe Stakes (Gr. 2) at Santa Anita, $150,000 John Battaglia Memorial Stakes at Turfway
Sat. March 11 – $400,000 Tampa Bay Derby (Gr. 3) at Tampa Bay Downs
Sat. March 25 – $1,000,000 Louisiana Derby (Gr. 2) at Fair Grounds, $700,000 Jeff Ruby Steaks Stakes (Gr. 3) at Turfway
Sun. March 26 – $500,000 Sunland Park Derby (Gr. 3) at Sunland Park
Sat. April 1 – $1,000,000 Florida Derby (Gr. 1) at Gulfstream, $1,250,000 Arkansas Derby (Gr. 1) at Oaklawn
Sat. April 8 – $750,000 Santa Anita Derby (Gr. 1) at Santa Anita, $750,000 Wood Memorial (Gr. 2) at Aqueduct, $1,000,000 Toyota Blue Grass Stakes (Gr. 1)