Originally Posted on Harnessracingupdates.com on 5/12/23, written by Chris Lomon
For Maggie Copp, life at Shenandoah Downs is all about family.
The picturesque harness racing track located in the scenic Shenandoah Valley in Woodstock, VA, knows how to put on a show and not just on the racetrack.
The half-mile oval hosts a variety of harness racing meets throughout the year, including the prestigious Shenandoah County Fair meet, which takes place in late August and early September and features top horses and drivers from across the region.
While the racetrack pales in comparison to the size and stature of some of its standardbred contemporaries, passion for the sport and love of the horses is about as big as it gets.
A fourth-generation horseperson, Copp, whose mother, Dee Lineweaver, handles the role of racing secretary for Shenandoah Downs, currently works as a groom at the racetrack while also balancing a busy schedule inside the classroom at a local high school.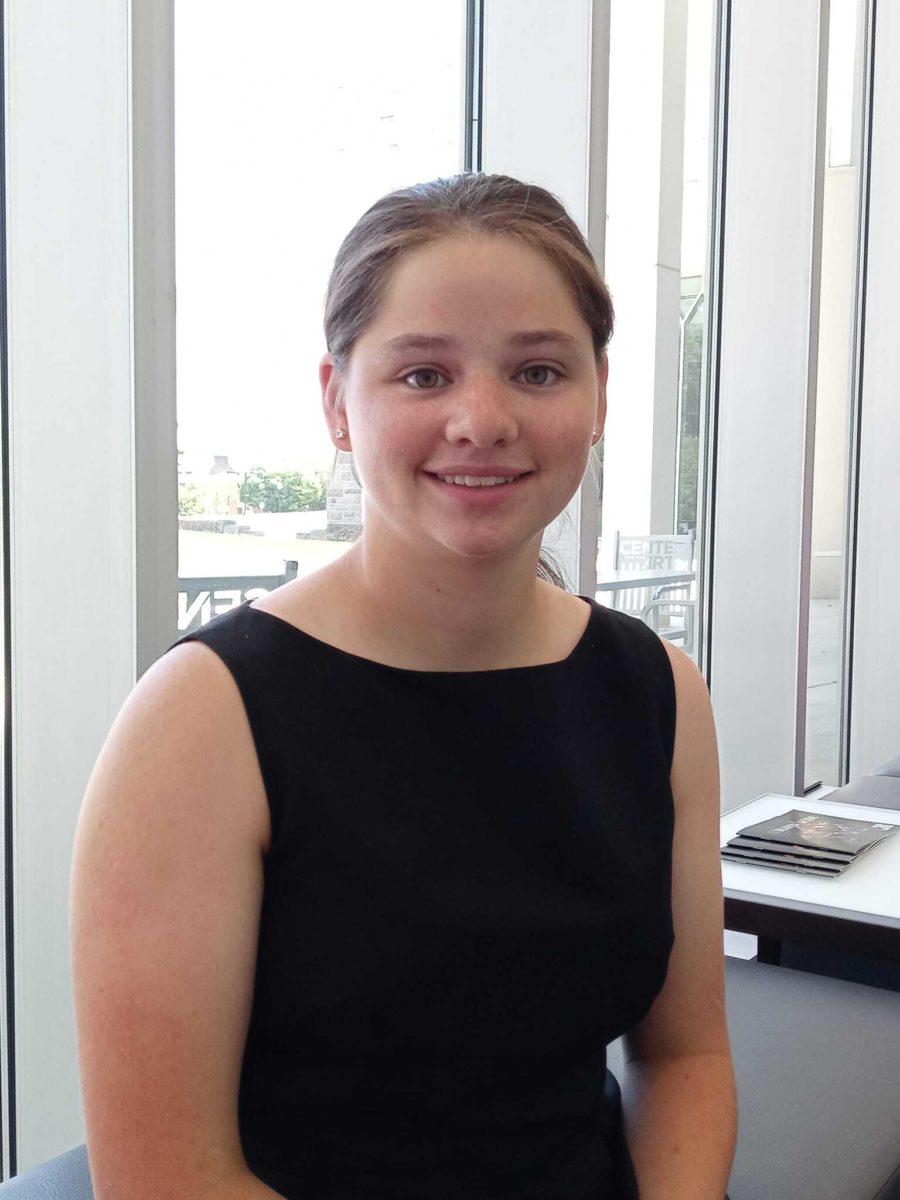 Although it can be a challenge to keep up with the hectic pace of standardbreds and studies, the 17-year-old relishes the time she gets to spend at the racetrack.
"I work for a lot of people and I really enjoy the chance to work with a lot of different horses," Copp said. "I enjoy spending time with the horses, getting to figure out their personalities and what makes them tick."
Her racing days, which start mid-morning, keep her on her toes.
"I get here at about 10:30 a.m. and post time is 1 p.m.," she said. "Whoever I'm with that day, I help unload, get their harnesses out, get everything ready and start to harness the horses for warmup. From there, we go to the paddock and get ready for the race. You help hook the horses up, watch them head out to the track and then go out and see the race. Once it's over, you bathe the horse and strip them. It can be busy, depending on the day, but you come up with your own way of doing things and then you get to do it all over again the next racing day."
Striking up a connection with the horses she paddocks and grooms comes easily for Copp.
She's developed a special bond with one particular pacer.
An 8-year-old son of Real Artist, Cirrus De Vie, owned by Roger Hammer and Vicki Fair, was a $22,000 purchase at the 2016 Harrisburg Sale.
Bred by Antoinette Nigito, the bay gelding has posted 26 wins from 185 starts, to go along with nearly $190,000 in career earnings. His first Woodstock win came on Oct. 12, 2018.
"There are a few that I've become attached to," Copp said. "Cirrus De Vie is a good one. He's just a good old boy. I've taken care of him for a while and I just really like when I get to be around him. His barn name is Billy Ray. He's just a neat horse and we clicked right away. I definitely get pretty loud when I see him or any of the horses I groom out there and you get even louder when they have a chance to win. It's a great feeling when they do get to the wire first."
Win or lose, Copp is proud of every pacer and trotter she sends out.
"The more experience you get and the more you go through the ups and downs, you get used to the fact that there are going to be some big moments but there are also going to be some disappointments as well," she said. "You just understand that sometimes your horse is going to win and sometimes they won't."
As to what her future in the sport might possibly look like, Copp doesn't have a particular plan in place at the moment.
"I don't really have any goals at this point," she said. "I want to graduate high school and to be at the races in the fall. I've been very lucky because my parents support everything I do and I'm grateful for what they've done for me."
As for her contributions to the sport, Copp just might have a magic touch when it comes to converting people into horse people.
Case in point, her boyfriend.
"He works at the races too," Copp said. "He carries water buckets and halters and helps around the barn and paddock. He wasn't really into horses when he started, but he's grown to really enjoy it. So, it's nice to have him there when I'm there."
Simply enjoying the races and the camaraderie amongst her fellow horse people is enough to keep her coming back to the track with a smile on her face.
The tight-knit racing community is on full display throughout the racing calendar, but none more so than on Saturday nights, when dozens gather to sit down for dinner on the racetrack grounds.
Regardless of the results, it's a chance for those who race at Shenandoah Downs to share a laugh or two at a place they are proud to call their own.
"The VHHA (Virginia Harness Horse Association) does a meal every Saturday night, so all of us, the horse people, just sit and talk, have fun and play games," Copp said. "There's a basketball hoop there as well, so sometimes we'll play basketball and have some fun competitions. We're a big family here and that makes it special."
It's something she never takes for granted, wherever she happens to find herself.
"This is my hometown and my hometown track and there are a lot of great, hardworking people who make this a great place to be."