Originally Posted on Ustrotting.com on October 1, 2023, Written by John Berry, For the United States Harness Drivers Club.
Shenandoah, VA – Shenandoah Downs Racing Secretary Dee Lineweaver carded 15 races on their Saturday afternoon (Sept. 30) racing program; 14 pari-mutuel events and one race to find a cure for cancer as quickly as possible.
First, the track played host to the "Pink Power" fundraiser putting the spotlight on breast cancer awareness benefitting the American Cancer Society's Harrisonburg, VA chapter.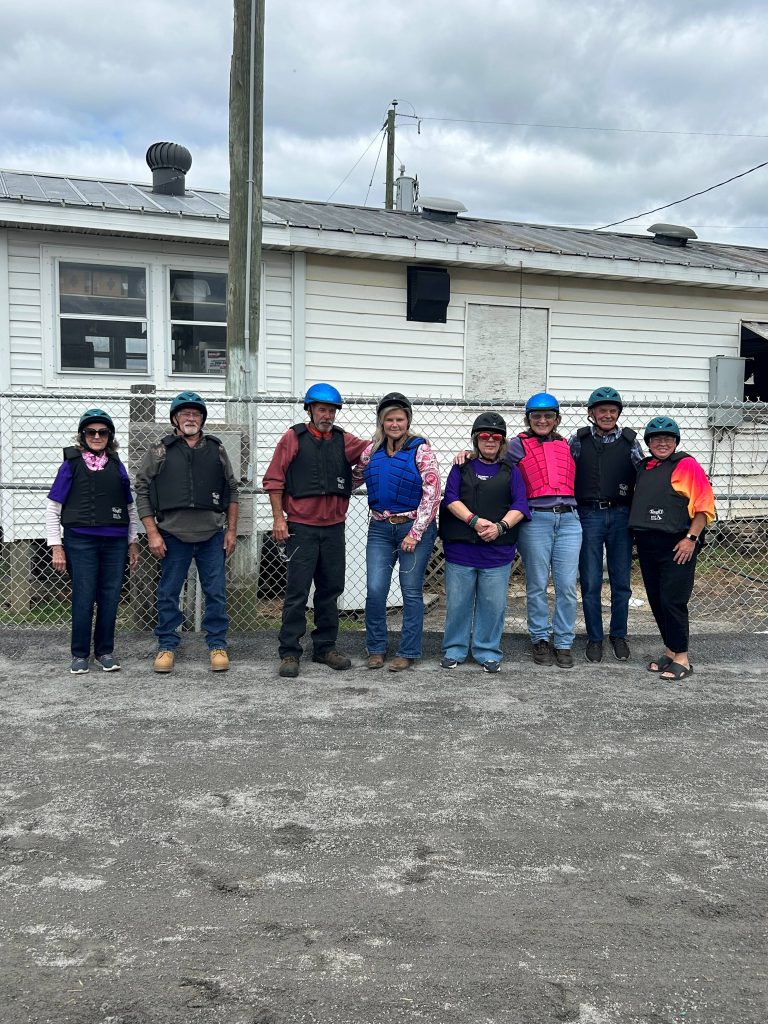 That event featured five of the top female drivers and as medicine looks for a "theorem"—a formula for something that is needed to be proven—the event went to the aptly named "Theorem" (Southwind Frank) wiring the competition for Veronica Merton.
The 5-year-old was perfectly rated as the 1-5 tote-board choice and was never threatened in scoring the 2:01.4 win over Triple T Swinger, handled by Devan Miller, and Tungsten Tim, with Sierra Seidner driving. Stacey McLenaghan and Betsy Brown were next with their respective charges.
After that event, Stacey McLenaghan (fourth in the event) lamented, "The real winner of that race was the American Cancer Society and we just hope our 'Pink Power' event can continue to put a dent and find a cure for a very difficult disease. It's about 'time' to find a method of prevention and a cure was found.
"I'm hoping I can win one for our 'pink power' ladies in one of the USHDC events coming up."
For Theorem, it was his fourth win of the year in 13 starts and 12th success lifetime. For Veronica Merton, who has 239 training successes, it was her 27th career driving win.
Theorem is trained by Michael Whitaker for Shantae Gant.
The track then teamed up with the United States Harness Drivers Club to conquer that most important race of the afternoon—a cure for cancer—and representatives from the American Cancer Society were at the track for an initial $1,000 donation presentation.
Racing Secretary Dee Lineweaver was on hand for the festivities, as was Dein Spriggs, president of the USHDC and several Club members for the generous donation.
The amateur racing was, again, outstanding with driver Scott Woogen repeating his feat of last week with yet another driving double.
The good doctor kicked off the festivities by guiding the 10-year-old gelding KJ Erich (Roll With Joe) to an upset victory—$59.40—in the first of four events for the USHDC.
The warhorse overcame a difficult journey from the outside eight post and survived being roughed up early while double-bubbled through an opener in :28.3 and then got into yet another skirmish the final 5/16ths to bully his way to a win measuring a half length in 1:58.
The pacesetter, Hoosier Shark fought valiantly and finished second for John McNeil III while Cruise Control, driven by Adrian Wisher, Jr. finished third.
Woogen also owns KJ Erich while Oscar Johnson, Jr. trains.
Stacey McLenaghan, indeed, fulfilled her hopes in the next amateur event and she meant business from the first stride to the last with the 5-year-old pacer Hulou (Sweet Lou).
Zipping off the wings with alacrity, Hulou had daylight measuring a dozen lengths through an opener in :27.2 and had even more daylight—15 lengths—at the half in :55.1 before coasting the rest of the way to win by 12-1/2 lengths in 1:56.4.
Windemere Frank, with Dein Spriggs in the sulky, came from more than 20 lengths away at the half to get up for second with Cole On The Beach, driven by Kubi Erzene, just another nostril or two back in third.
Rollatown, handled by (Wyatt Long) and Doc's Papparazzi, with Justin Griffith, were four-five in the mile.
For Houlu, it was win number four of the year with the win—his 13th lifetime—vaulting him over the $100,000 plateau—$102,644—with the success benefitting his faithful to the tune of $7.20.
Hulou is trained by Scott Warnick for Deborah Warnick.
It was McLenaghan's 37th career driving success to go along with 377 training wins.
Veronica Merton then put an exclamation for the "pink power" gang in the next race with a hard fought win back of Betabcool N (Bettor's Delight) in 1:58.3
The gutsy 13-year-old mare, trained by Michael Annunziata for the Ettore Annunziata Trust, had "1's" at every call, got in a heated discussion with Lenda Hand Man, with Wyatt Long in the sulky, and, after an epic stretch duel, prevailed by a neck.
Freak On A Leash, driven by Scott Wooten, was just another neck back in third.
Pacific Stride with John McNeil III was next while Amazing Ponderosa and Stacey McLenaghan teamed up to get the nickel.
For the winner, it was his 51st career victory—37th in North America—and pushed his career earnings to $644,222, of which $522,295 has been earned since arriving from "down under" in 2017. Betabcool N returned $6 to win.
For Veronica Merton, it was her first driving double, although, driving sparsely, she did win two races on consecutive days at Monticello Raceway back in 2003.
In the amateur finale, Woogen, for the second straight week, doubled up guiding the chalk, Moneyorroses (Cougar Hall), to a handy two-length win in 1:57.1.
Out from fourth before the half, Moneyorroses ducked back after finding the garden spot near the third station and then had a :29.2 final panel under his girth at the expense of the pacesetting Anythingforlove A, driven by Adrian Wisher, Jr., for the win.
Hey Siri, with Stacey McLenaghan, was third with Allieverdreamedof and Wyatt Long teaming for fourth and Relentless Dancer, driven by John McNeil III, earning the final check in this septet.
Eric Davis owns and trains Moneyorroses.
It was the first win of the year for Moneyorroses in 33 starts with this success leaving him just a "nose" short of $100,000 in career bounty—$99,374. The winner paid $4.
After the festivities, USHDC President Dein Spriggs lamented, "This is what great goodwill can do or worthy causes and our sport. When we can walk forward with the tracks and race office personnel like Dee (Lineweaver) and so many others, it makes our efforts well worth it.
"Our members donate 100% of their driving earnings to these great causes and, since our inception, that number is over $300,000 and we know that our efforts and participating tracks make a positive difference in many lives."