Enjoy the final round of steeplechase racing this fall on the grounds of Montpelier, lifelong home of James Madison who was the fourth President of the United States.
The first Montpelier raced were held in 1929 and the tradition continues the every first Saturday in November. Part of the scene includes Jack Russell Terrier Dog Races, stick horse racing for kids, a fancy hat contest  and unique shopping.
Gates open at 9 AM, terrier dog races are at 10:30 AM and post time for the first horse race is at 12:30 PM. The final race is at approximately 4:30 PM.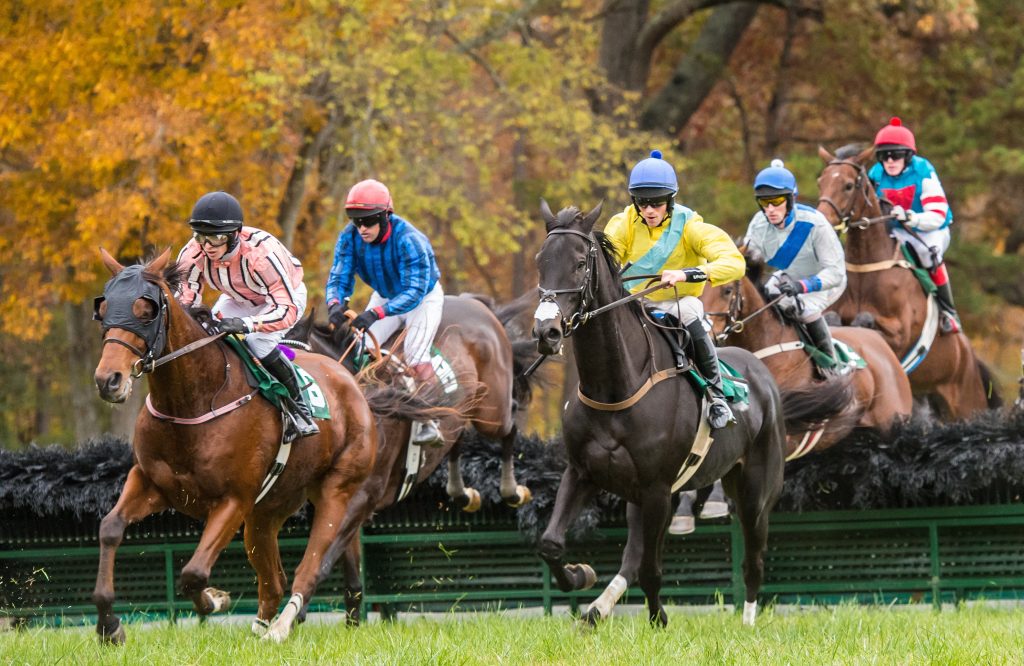 General admission tickets and  vehicle parking pass are available at montpelierraces.org or by calling call 540-672-0014.