Date: March 31, 2019
Time: 10:00 am
to
5:00 pm
Come out and enjoy the third Point-to-Point meet in Virginia this spring! The first two were the Warrenton Hunt on March 16th followed by the Piedmont Fox Hounds on March 23rd. Action this week shifts to a Sunday — March 31st — at the Locust Hill Farm in Middleburg for the Orange County Hounds Point-to-Point. Information is available by calling 540-687-5552 or by e-mailing pippy@vafallraces.com. Entries can be found at www.centralentryoffice.com.
Point-to-Points continue every weekend thru April. The fourth event is scheduled for Saturday April 6th at the Ben Venue Farm in Ben Venue, Virginia where the Old Dominion Hounds meet will take place. Information is at 540-364-4573 and at www.olddominionhounds.weebly.com.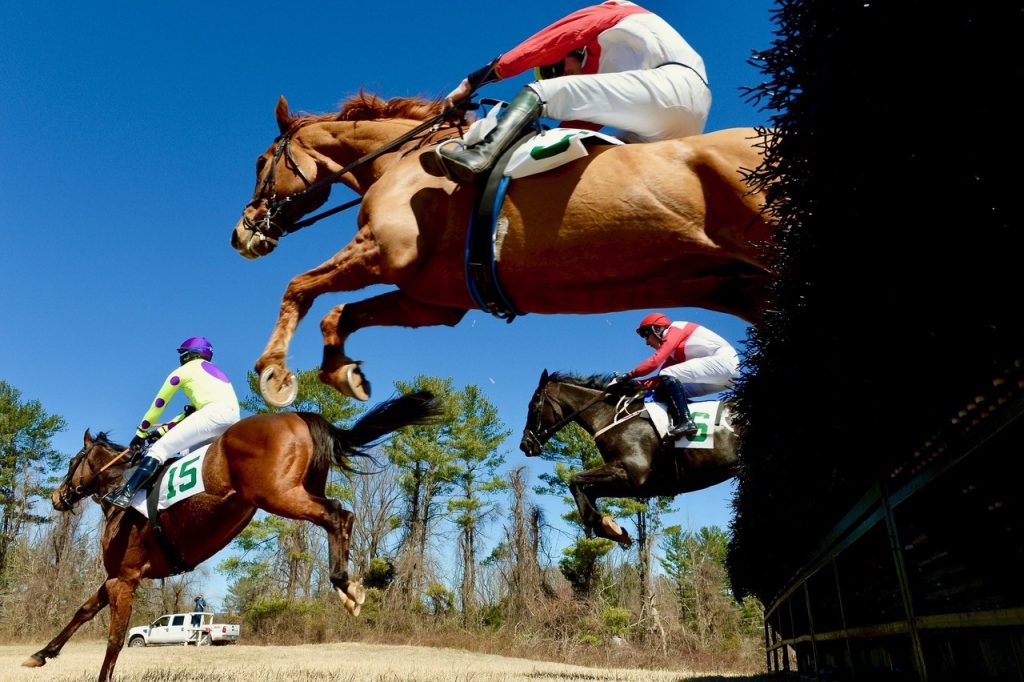 Gates open at 10 AM and first race is at 12 Noon. There will be nine races held — a combination  of hurdle, timber and turf. Attendees are also encouraged to take part in a tailgate competition. Ben Venue is in Rappahannock County.