The following was from a Laurel press release.
River Deep Returns To Form With Dominant $75,000 Hansel Win
LAUREL, MD – Morgans Ford Farm homebred River Deep, unsuccessful in four tries since ending 2017 on a four-race win streak, made an emphatic return to that late-season form with a dominating 7 ¼-length victory in Saturday's $75,000 Hansel Stakes at Laurel Park.
The Hansel and the $75,000 Meadow Stable at 5 ½ furlongs, both for 3-year-olds and up, were among four stakes worth $300,000 in purses for Virginia-bred/sired horses on the 10-race Commonwealth Day program.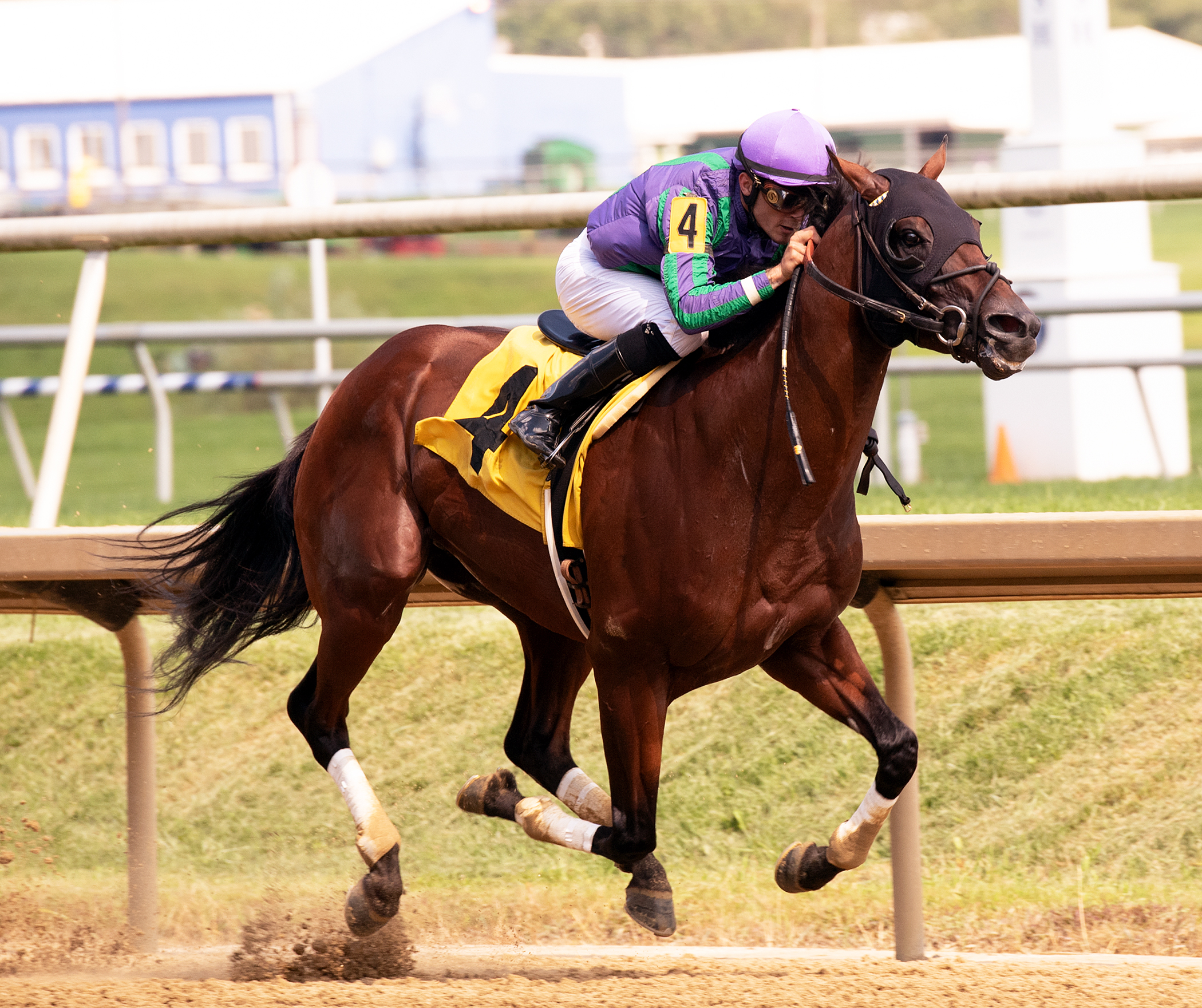 Heavy overnight rain forced all four stakes to be moved off Laurel's world-class turf course to a fast main track. River Deep ($3.60), favored at 4-5 a field of six, ran one mile in 1:36.68.
"After his [last] three races we were a little nervous that last year was an aberration and really he might not have been that good or he caught the right bunch of horses," winning trainer Phil Schoenthal said. "Today, 1:36 and change is racehorse time and I think he's getting back in his groove so we're excited about that."
River Deep broke sharpest of all and was quickly in front under jockey Sheldon Russell, going in 24.42 seconds for the first quarter-mile and 48.27 for the half pressed by Carbon Data, who set the pace before tiring to fifth in the first leg of the Virginia-bred/sired series, the one-mile Edward Evans on turf June 23.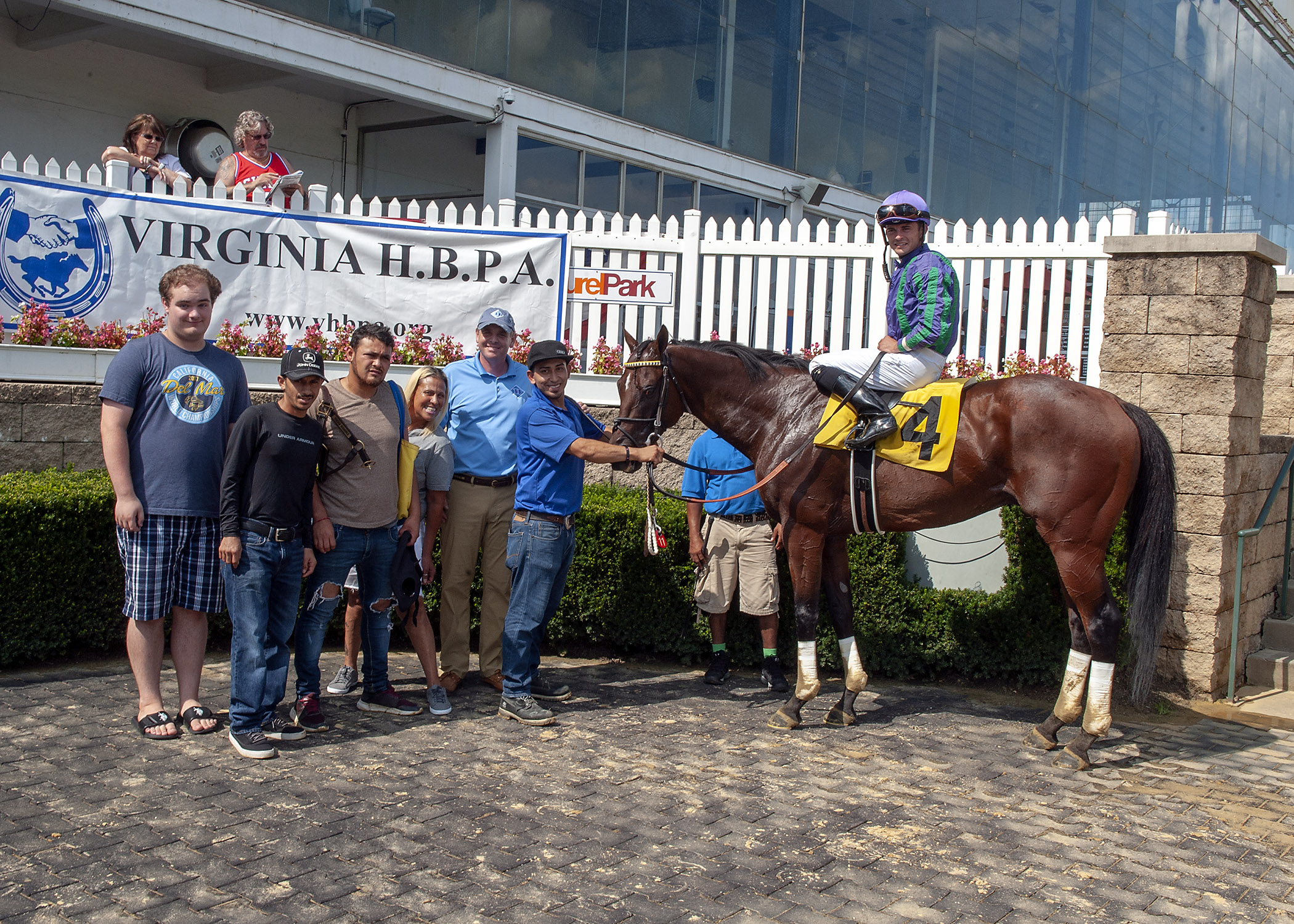 A 4-year-old son of Arch, River Deep remained in command after going six furlongs in 1:12.71 and, once straightened for home, put his rivals away with a powerful run through the stretch. Carbon Data was a clear second, 5 ¼ lengths in front of Jump Ship, followed by Speed Gracer, Whiskey Wu and Officer's Oath. Special Envoy, the defending champion and 3-5 program favorite, was scratched.
"That was always the plan especially this morning when they came off the grass. Phil mentioned to me in the paddock to take it to them," Russell said. "He's always a horse that's broken sharp and put himself in the race, and it just happened to be that we had the fastest horse today."
"We'll talk to the owners and look it over. Obviously this third leg of the stakes series is on our radar," Schoenthal said. "If there's something between now and then, we'll see, if not we'll just wait for that race."
Homespun Hero Tenacious Winner of $75,000 Meadow Stable
Pressed from the outset by top choices Determined Vision and Fly E Dubai, Tag Stables and Bedlam's Homespun Hero dug in along the inside and fended off both horses the length of the stretch to win the $75,000 Meadow Stable Stakes.
It was the first win in 14 starts dating back to March of 2017 for Homespun Hero ($10), who completed a stakes double for jockey Daniel Centeno, winner of the $75,000 William M. Backer aboard Paulita three races earlier.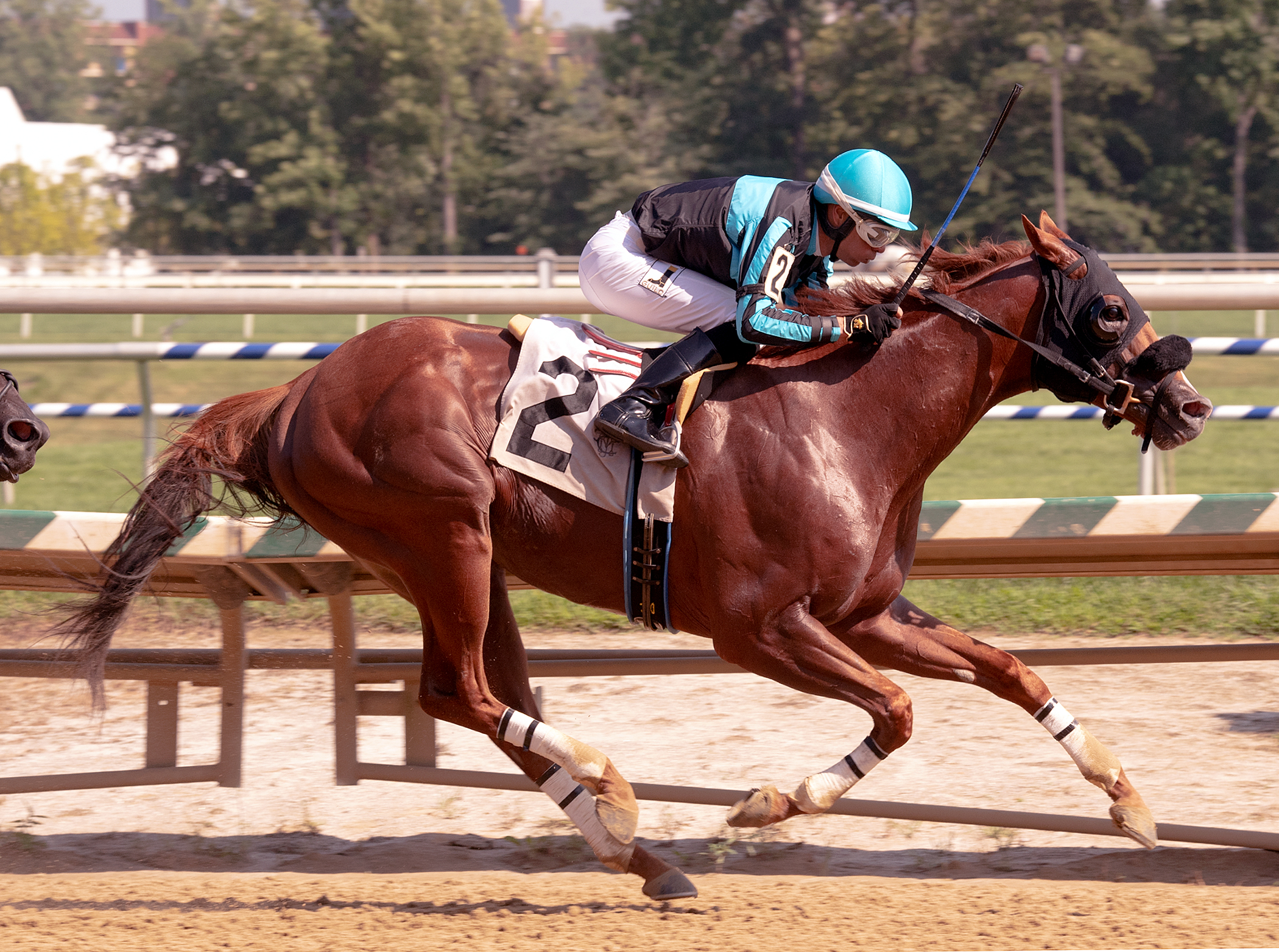 "We had a great day," Centeno said. "The plan was to try to break sharp. The last time he got in a little trouble at Laurel but he finished good. Today the only speed was [Determined Vision]. I tried to keep my horse clear and he was nice today all the way around. Turning for home, he put his head in front and he fought all the way to the wire."
Homespun Hero, fifth by 1 ½ lengths in the 5 ½-furlong White Oak Farm for Virginia-bred/sired horses over the Laurel turf June 23, and Determined Vision dueled for the lead as the first quarter-mile went in 22.49 seconds. Even-money favorite Determined Vision, racing two wide, put a nose in front on the turn but Homespun Hero reestablished his advantage after a half in 45.80.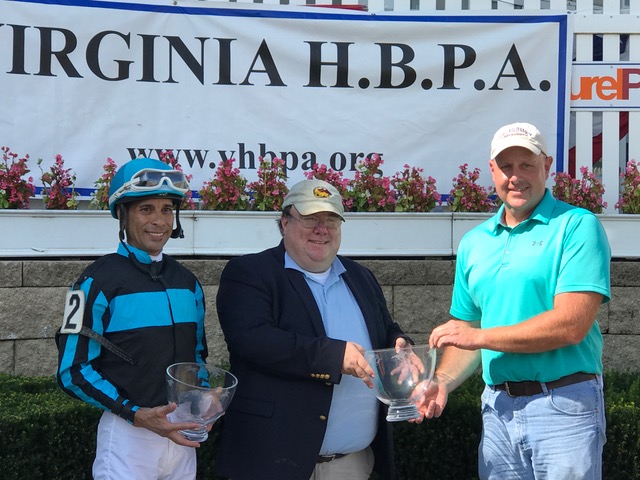 Fly E Dubai swept to the outside to join the leaders and make it a three-horse race at the top of the stretch, but Homespun Hero would not waver after going five furlongs in 57.69 seconds, completing 5 ½ furlongs in 1:03.39 to win by a length. Determined Vision was second with Fly E Dubai another 2 ½ lengths back in third.
"It was actually Plan B. I didn't think we had enough speed to go with [Determined Vision] but we drew the rail," winning trainer Mark Shuman said. "My horse maybe gets a little bit chicken when he gets stuck inside, so I said if you're there I'd rather you be a little in front than a half-length back. Danny did the rest from there and stayed after him. We've had a couple bad-luck trips but today went our way."