This Saturday, March 9th, is the biggest race day of 2019 so far! Horseplayers will be treated to three major Derby prep races and have a chance to make future wagers in both the Kentucky Derby and Kentucky Oaks.
To top it off, the Off Track Betting Center at Breakers Sports Grille in Richmond will play host to a free handicapping contest with $1,000 in cash prizes! To participate, just stop by Breakers between 11 AM – 3 PM on Saturday and fill out an entry. Fans will be asked to select one horse in each of the 8 contest races and they will get a $2 mythical win/place wager on each selection. Players that generate the five highest mythical bankrolls based on their selections will share $1,000 in prize money in this breakdown of 1st thru 5th place: $500 – $250 – $125 – $75 – $50.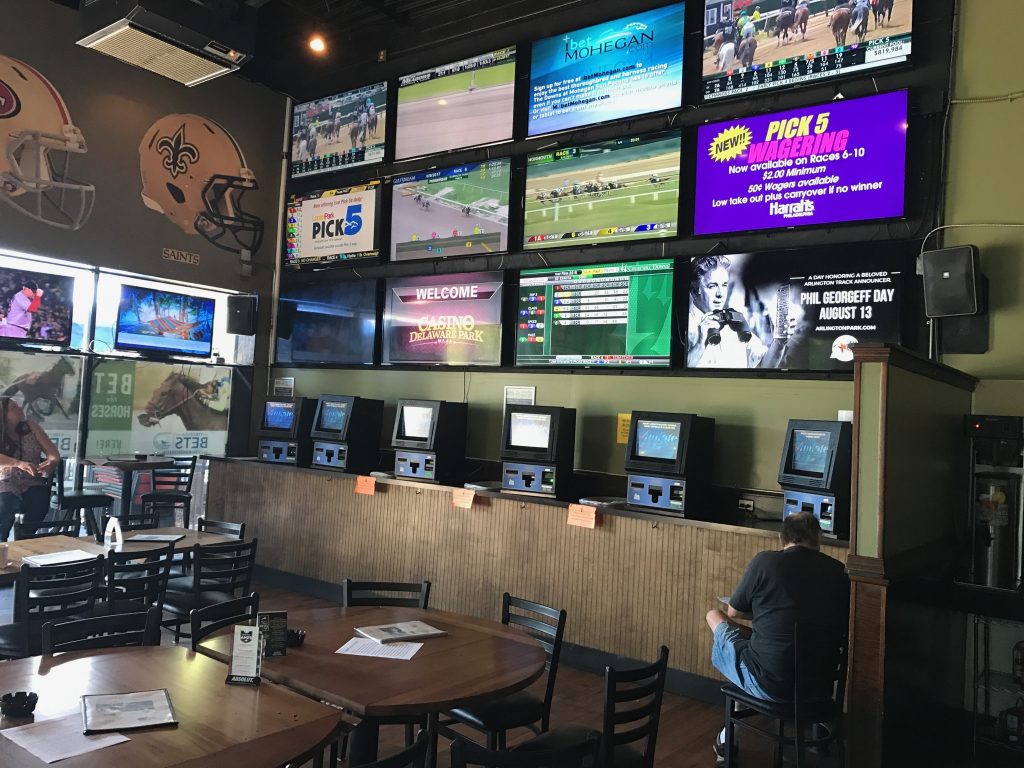 The contest races on Saturday March 9th are listed below.
1 – $75,000 Columbia Stakes  – Tampa Bay Race 7
2 – $100,000 Challenger Stakes –  Tampa Bay Race 8
3  – $225,000 Hillsboro Stakes – Tampa Bay Race 9
4  – $200,000 Florida Oaks Tampa – Bay Race 10
5  – $400,000 Tampa Bay Derby Tampa – Bay Race 11
6  – $200,000 Tom Fool Handicap –  Aqueduct Race 8
7  – $150,000 Stymies Stakes – Aqueduct Race 9
8  – $300,000 Gotham Stakes – Aqueduct Race 10