The Colonial Downs Group's request to obtain a license to operate Historical Horse Racing and live simulcast wagering at its next Rosie's Gaming Emporium site was approved today at the Virginia Racing Commission meeting.
The new Rosie's complex will be located in South Richmond at the site of a former Kmart building on Midlothian Turnpike. It is 120,000 square feet, will have 700 Historical Horse Racing (HHR) terminals, a prominent OTB/live simulcast area, a dining area, large bar, both smoking and non-smoking sections and a higher limit HHR area. It will have 840 parking spaces and a capacity of 3,000 people. The opening is scheduled for late June.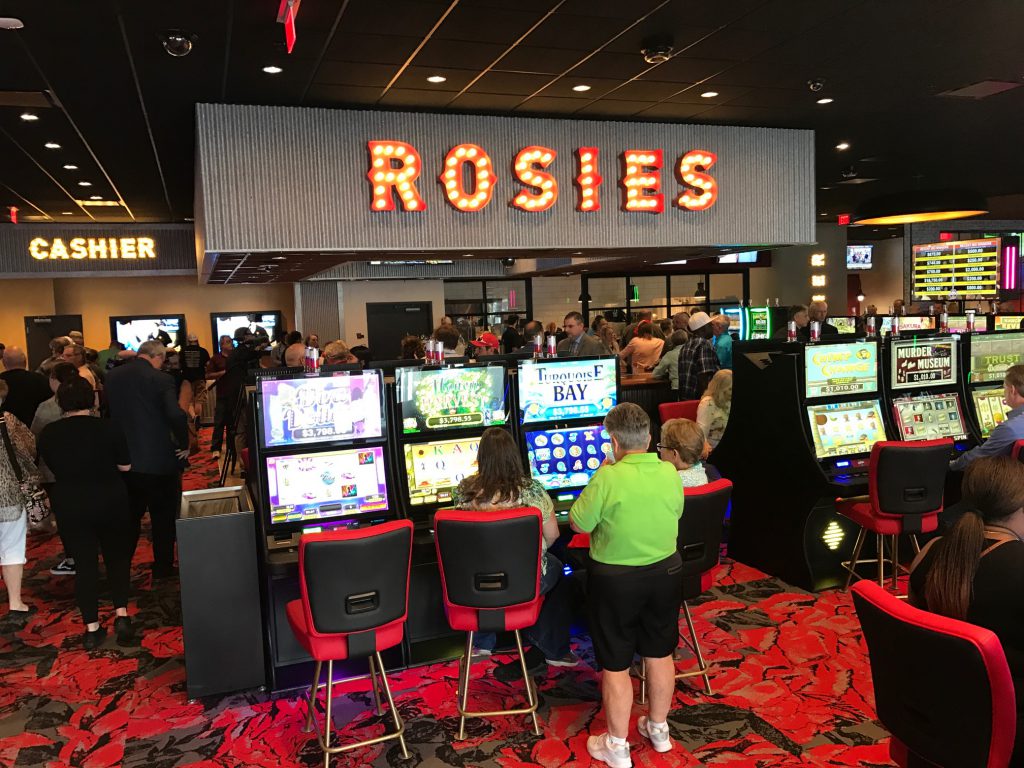 "When people drive by, they'll have no idea it used to be a Kmart," said Aaron Gomes, Chief Operating Officer of the Colonial Downs Group. "The location is ideal since highway access via Chippenham Parkway is right there. It is also convenient for people living in the suburbs, whether they are coming from the north, south, east or west. "When I was here at the last Commission meeting in February, we had 50 employees," Gomes added. "Come June, we'll have 745 and when live racing starts in August, we'll be up to 900. That will represent $20 million in payroll."
Rosie's Gaming Emporiums are currently open at the track in New Kent (600 HHR terminals) and in Vinton (150 HHR terminals). A fourth Rosie's is scheduled to open later this fall in Hampton.
Colonial Senior Vice-President John Marshall followed by providing updates on the live thoroughbred race meet, which begins August 8th. The limestone harness track, which was the most recent track surface, has been removed. A professional track survey was conducted and a the process of installing a new thoroughbred cushion will begin this week. A controlled burn of the Secretariat turf course took place April 16th and in the five weeks since, the entire surface has turned lush green.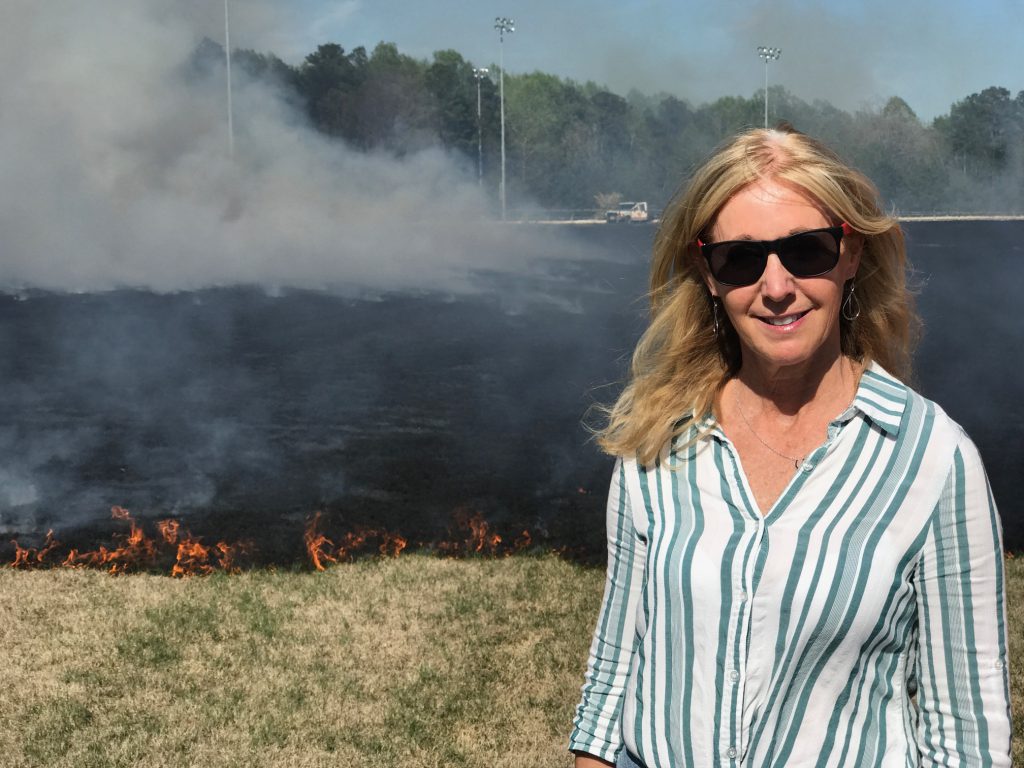 The first seven barns, of 14 total, are being renovated currently and work continues on the dormitory facilities to make sure they are in top shape for when the stable area opens July 25th. Marshall said an emergency simulation drill took place recently on the track as well that involved New Kent fire and medical officials along with VCU personnel . "We want to be prepared should an emergency medical situation arise during the meet," he said.
There are many other exciting developments. Colonial Downs is now a member of the National Thoroughbred Racing Association (NTRA) and through a partnership with Equibase, will be one of just seven tracks in the country to use GPS timing technology to gather more in race data to help both trainers and fans. Through a partnership with the National Steeplechase Association (NSA), Colonial will host two steeplechase races every Saturday during the summer meet and is working toward hosting a single one day steeplechase festival beginning in 2020 that would continue annually.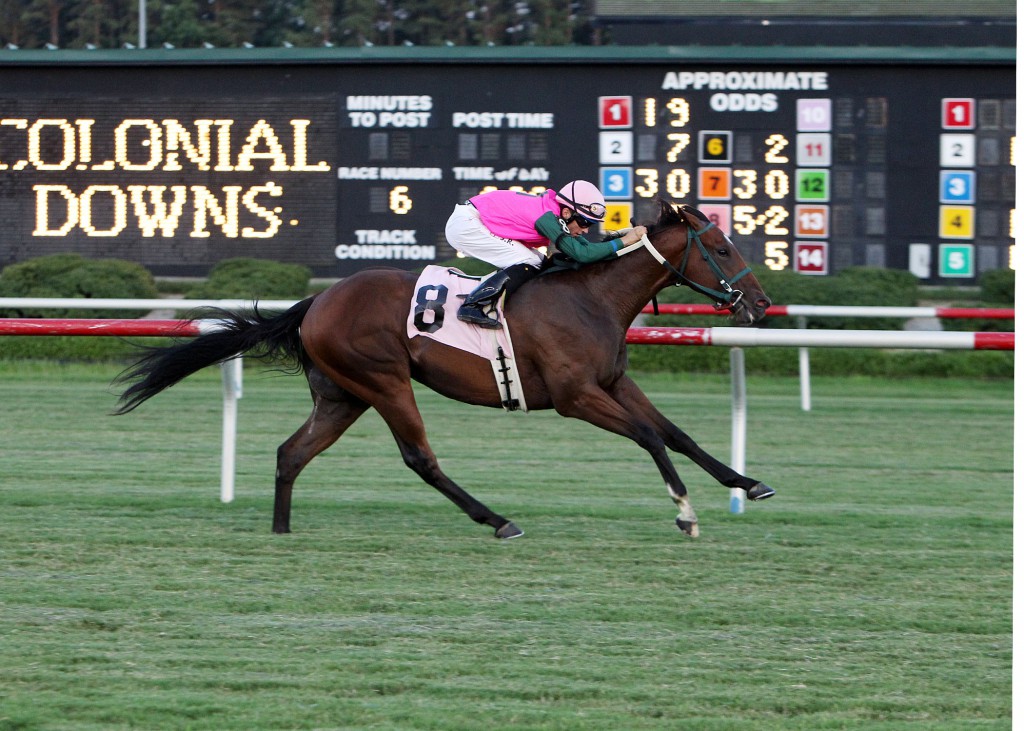 From a marketing perspective, Colonial's past performance information will be available in the Daily Racing Form (DRF) "PM" editions nationally and through a relationship with the New York Racing Association (NYRA), will have their signal available to wager in up to 900 locations. News articles, podcasts and blogs about the rebirth of racing in Virginia will appear in Bloodhorse, DRF, America's Best Racing, Horse Racing Radio Network (HHRN), The Paulick Report, Steve Byk's "At The Races" radio show and via The Racing Biz website and radio show. Colonial will produce and broadcast their simulcast signal in high definition this year and Marshall noted all Rosie's OTB locations show incoming track signals in high def as well.
A list of racing personnel was announced including new track announcer Jason Beam who called previously at Monmouth, Gulfstream Park West, Portland Meadows and Emerald Downs. He will be joined by on camera track analyst/handicapper Merv Huber. A number of operations staffers will be coming from Tampa Bay Downs including Dennis Petrachelli (Clerk of Scales), Carlos Garcia (Stall Superintendent) and Tony Ranno (Head Starter), who will bring a gate crew of twelve with him.
"It's a pleasure working with a great management team who all worked for quality organizations before coming to Virginia," said VRC Chairman D.G. Van Clief, Jr. "The outreach to the industry so far has been great. I personally am very impressed what you have done so far," he added. These are extremely exciting times."