The following appeared in The Paulick Report January 28
A new economic study has found that the investment in Virginia by the Colonial Downs Group, consisting of the Colonial Downs Racetrack in New Kent County and Rosie's gaming facilities statewide, will support thousands of new jobs and generate millions in additional tax revenue to the Commonwealth and host localities over the upcoming year. That's in addition to the cumulative $445 million in combined economic activity the locations will produce statewide. The study, conducted by Dr. Terry Clower, Northern Virginia Chair and Professor of Public Policy at George Mason University, specifically projects that company operations in 2020 will:
· Be responsible for the creation of 4,232 direct, indirect and induced permanent jobs
· Generate $26.1 million in new tax revenue for the Commonwealth
· Produce $17.9 million in new tax revenue for host localities
· Create $445 million in combined economic activity statewide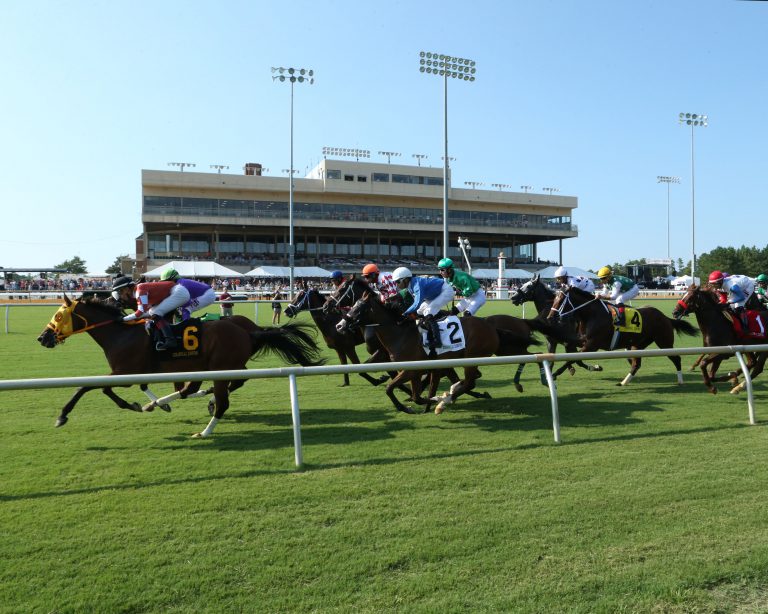 #6 Charmn Charlie Ray, who leads early, went on to win the first race back at Colonial Downs last August. Photo courtesy of Coady Photography.
Speaking about the study Aaron Gomes, Chief Operating Officer of the Colonial Downs Group, noted, "We are proud of our investment in the Commonwealth of Virginia and the good jobs, tax revenue and economic development that have resulted. This year our facilities will mean thousands of good jobs, $26.1 million in state tax revenue, $17.9 million in local tax revenue, and $445 million in overall economic activity in Virginia. That's great news for our employees, our host localities and all of Virginia."
Gomes continued, remarking, "In 2019 we focused on getting our facilities up and running and bringing live horse racing back to Virginia. We were thrilled to end the year by announcing we were raising the minimum wage for our employees to $15 an hour. Now, I have no doubt that 2020 will be an even more exciting year as we not only continue to build on our existing success in New Kent County, Vinton, Richmond and Hampton, but also add an additional three racing days at Colonial Downs Racetrack. When we came to Virginia, our promise was everyone would win with Colonial Downs and Rosie's. This study proves it, and we are still just getting started!"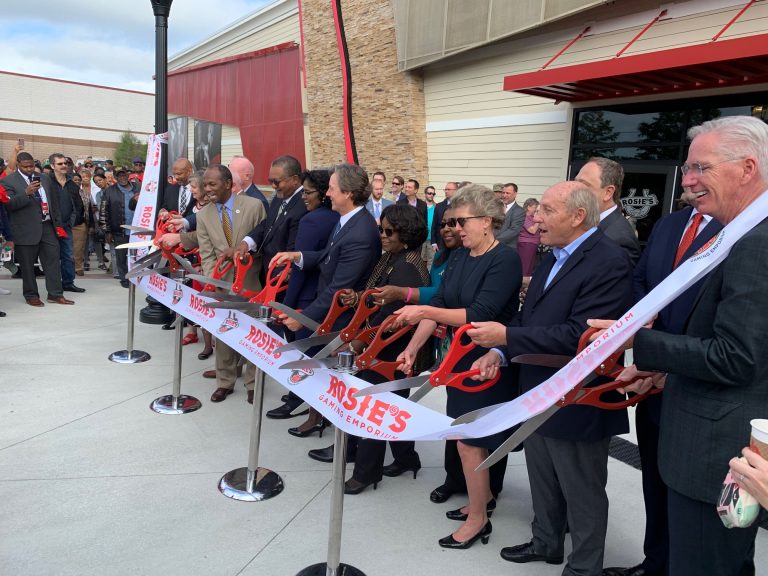 The most recent Rosie's location opened in Hampton with a ribbon cutting October 29..
About Colonial Downs: In its first partial year of operations Colonial Downs Group opened four locations, created more than 1,000 jobs and contributed more than $16.2 million in taxes and racing industry payments in Virginia. At Rosie's Gaming Emporiums in Richmond, Hampton, New Kent County and Vinton we offer the excitement of innovative historic horseracing (HHR) gaming technology and full card simulcasting. At Colonial Downs Racetrack in New Kent County, we offer live thoroughbred racing at the best turf track in the country and will run 18 days in 2020. Colonial Downs Group has made a $300 million investment in the Commonwealth of Virginia. The project has not received any tax credits or government incentives.
NOTE: This study produced by Dr. Terry Clower does not reflect the views or opinions of George Mason University or its Board of Visitors.