The following appeared on Fauquier.com and was written by Jill Palermo.
Two weeks after an initial failed vote, the Dumfries Town Council reversed course Tuesday to allow a "Rosie's Gaming Emporium" off-track betting parlor to open in Triangle Shopping Plaza.
In a 4-3 vote, the council narrowly approved a conditional use permit for Colonial Downs to move forward with plans to open its first pari-mutuel gambling operation in Northern Virginia and its fifth in the Commonwealth of Virginia.
The Dumfries Town Council took the vote after Vice Mayor Monae Nickerson said her Feb. 4 vote against the permit "did not garner the outcome that I was looking for."
Nickerson explained she initially voted against the permit because she opposed Councilman Cliff Brewers' move to remove a $100,000 donation Dumfries staff had negotiated with Colonial Downs to offset the new betting parlor's impacts to traffic at the intersection of U.S. 1 and Curtis Drive.
Nickerson said she did not intend, however, for her vote to sink the application altogether.
Accordingly, Nickerson made a motion to rescind the original vote and revisit the motion, which was successful. The result was a jackpot of sorts for Colonial Downs; the company won the conditional use permit it needs to open the betting parlor without having to pay the $100,000 donation.
Mayor Derrick Wood joined Nickerson, Brewer and Councilman Brian Fields in voting in favor of the permit, while Councilwomen Selonia Miles, Cydny Neville and Melva Willis voted against it.
Mark Hubbard, spokesman for Colonial Downs, said the company would proceed with plans to renovate a 18,000-square-foot storefront at the Triangle Shopping Plaza for the new Rosie's Gaming Emporium. The company hopes to open the facility by the end of the year, Hubbard said.
The betting parlor promises to bring 150 new jobs to Dumfries with an average annual salary of $47,000. As of January, Colonial Downs began paying employees at its other locations – in Richmond, New Kent County, Hampton and Vinton — a minimum wage of $15 an hour. That will also be the minimum hourly wage paid to its employees in Dumfries, Hubbard said.
The Dumfries Town Council chambers were nearly full for the Tuesday, Feb. 18 vote. Several in the audience wore red buttons that read "I [heart] Rosie's." Nearly 20 people came to the podium to speak in favor of the permit.
Speakers included six Rosie's Gaming Emporium employees from its New Kent County and Richmond locations, all of whom spoke favorably of the opportunities Colonial Downs affords its employees to earn good salaries and advance from entry-level positions to management posts.
Other speakers included Dumfries business owners and residents who said the opportunity to bring new jobs and revitalize the 59-year-old Triangle Shopping Plaza is too good to pass up.
Mike Myers, a director of property management for Curtis Properties, which owns Triangle Shopping Plaza, said Rosie's would allow the company to revitalize the shopping center, which he acknowledged is looking "a little tired."
"We want to be able to revitalize this center and we can't do it unless the center is stabilized," Myers said. "This is the closest, best, the most important opportunity that we've had since I've been part of this organization. We're willing to double-down. We're willing to put money back into this town to help reinvent it."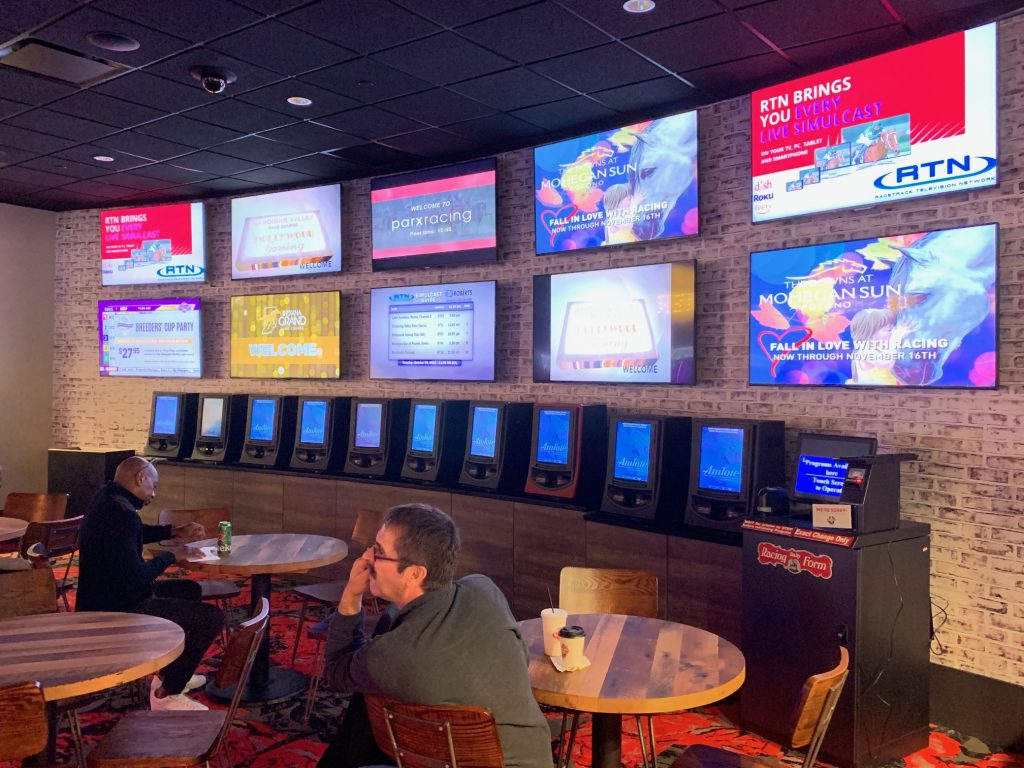 Dumfries resident Clifton Humphries said Rosie's is a "reputable" company that will bring "good jobs" to Dumfries.
"My concern is, the people of this community voted to have them come here. They also voted all you people into your jobs," Humphries told the council members. " So, my concern is, why can't you approve what they approved?"
Before the vote, both Miles and Neville reiterated their opposition to the permit. Miles said she did not want to invite another "vice" into the community within walking distance of low-income residential neighborhoods. Neville said she's also against the location, noting that a shopping center with a public library isn't a good fit for a gambling parlor.
But Brewer, Fields, Nickerson and Wood said they believe Rosie's would bring more rewards than risks to Dumfries.
Brewer stood by his opposition to the $100,000 contribution, saying it would be unfair to require it of Rosie's and not other businesses. Brewer further said it would be "foolish" for the town "not to jump on an opportunity like this."
Wood said the town council has a responsibility to advance initiatives "that move this community forward."
Wood said he "respects" councilmembers' concerns about bringing gambling into the community but said he visited other Rosie's Gaming Emporiums and was impressed by their efforts to prevent problem gambling and promote a security.
"I've seen firsthand how they operate and the emphasis they place on safety, security and the welfare of all of their customers," Wood said. "I've seen that corporate value of 'responsible gaming plan' in action."
Wood emphasized the opportunity to bring jobs and economic development to the town.
"Today, we can say yes for folks who are out of work in our community to get high-quality, good-paying jobs that … can turn into careers," he added. "And many [residents] would live within walking distance of those jobs. A Town of Dumfries Rosie's would create over 100 new jobs in this community. … We're talking about jobs that carry health insurance and 401K retirement plans — things that people in the Town of Dumfries need to grow and to thrive."
Not mentioned during the meeting were the proposed casino bills now under consideration in the Virginia General Assembly that could eventually allow as many as 1,950 historical horse-race-betting machines in Dumfries. That's 12 times the current 150-machine limit imposed by the Virginia Gaming Commission for a town Dumfries' size.
Sen. Jeremy McPike, D-29th, spoke disapprovingly of the casino bill on the Senate floor last week before ultimately voting in favor of it.
McPike noted that the bills, if approved, could allow a Rosie's Gaming Emporium to open a gambling parlor in Dumfries rivaling the size of some casinos.
The casino bills were amended last week to allow the extra horse-race-betting machines as a means offsetting losses off-track betting parlors are expected to incur if the state allows casinos to open in five cities across the state.
Hubbard, the Colonial Downs spokesman, said the company would consider taking advantage of the opportunity if the legislation passes. But for now, it will stick to its plan for a 150-machine Dumfries gambling parlor, Hubbard said.
In an interview after the vote, Wood said he does not believe Dumfries voters "were hung up on the number" of betting machines allowed at the Dumfries location when they approved a ballot referendum last November to allow off-track betting in the town limits. The referendum passed by a vote of 467 to 306.
"But with the 1,800 [additional machines] it does give [Colonial Downs] the opportunity to find some other land, or to buy the whole shopping center and improve the whole shopping center," Wood said of the possibility of an expanded betting parlor.
"But right now, the space they have only allows for the 150 machines."
Reach Jill Palermo at jpalermo@fauquier.com