Racing applications for the inaugural spring harness racing season at Shenandoah Downs — which runs from April 1 – May 14 — are now available at vhha.net. All horsemen wishing to compete in the first of two pari-mutuel meets in Woodstock this year must fill out an application and return it to the Virginia Harness Horse Association by March 3. Another campaign will be held in fall.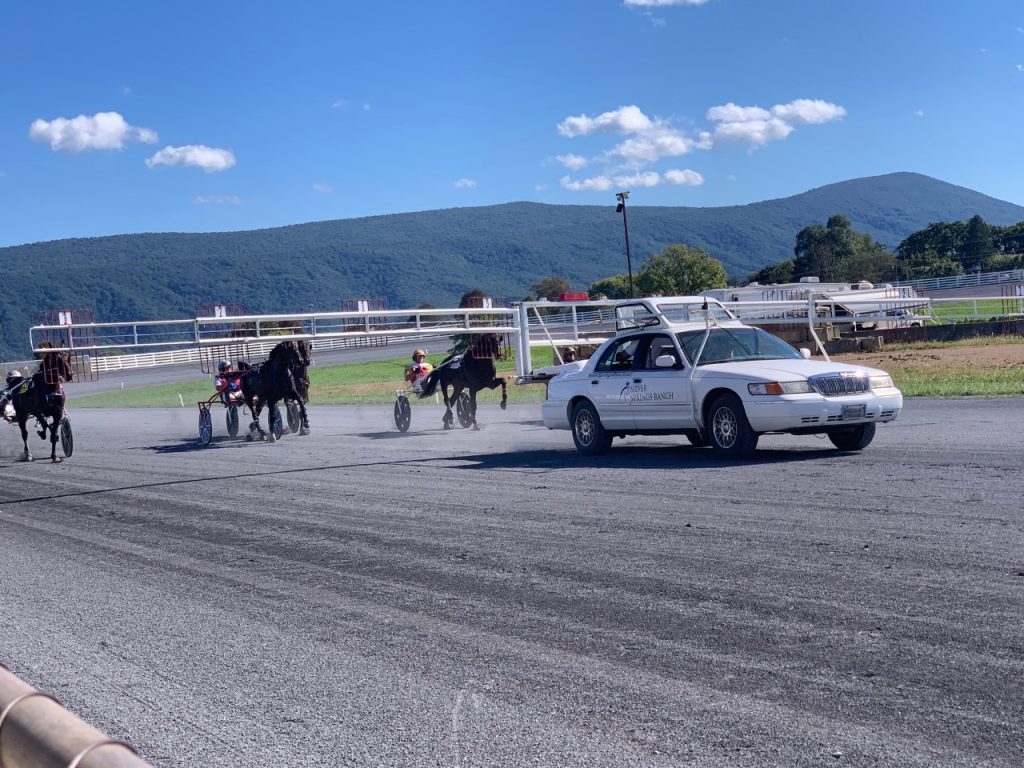 Races during the 7-week, 14-day spring meet will be held every Saturday and Sunday at 1 PM. A total of $1,060,000 in purse monies will be distributed.
Signature events are a pair of $25,000 races — the Blue Ridge Pace and Alleghany Trot — and will both be held on Saturday April 22. The marquee races were introduced last fall but were switched to the spring meet this year.
Another slate of $25,000 races will be contested on the first weekend in May. Graduates of the Virginia Harness Horse Association's (VHHA) Certified Residency Program will get a chance to compete against each other for the first time. The Pace will be held Saturday May 6 and the Trot on Sunday May 7. Foals from 2019 and 2020, that completed their residency requirements, will be eligible to participate.          
Continuing on in 2023, the 106th Shenandoah County Fair harness meet will be held on August 30, 31 and September 1 & 2. The eighth annual Shenandoah Downs fall season will follow from September 16 – October 29 pending Virginia Racing Commision approval. Highlight of the fall meet is the 26th annual Virginia Breeder's Championships, scheduled for October 29. Elimination/prep legs will take place on the four weekends prior, beginning September 30.
For more information, visit shenandoahdowns.com.