The following appeared in the Danville Register & Bee and was written by John R. Crane. Virginia's horse racing industry took another big step forward November 5th when voters in Dumfries and Danville approved pari-mutuel betting. This will open the door for another pair of Rosie's Gaming Emporiums to open. Current Rosie's sites are in New Kent, Richmond, Vinton and Hampton.
DANVILLE — It looks like Danville will be getting a Rosie's Gaming Emporium.
City voters decided to take a chance in favor of allowing an off-track horse race betting facility in Danville, according to unofficial results from the registrar's office.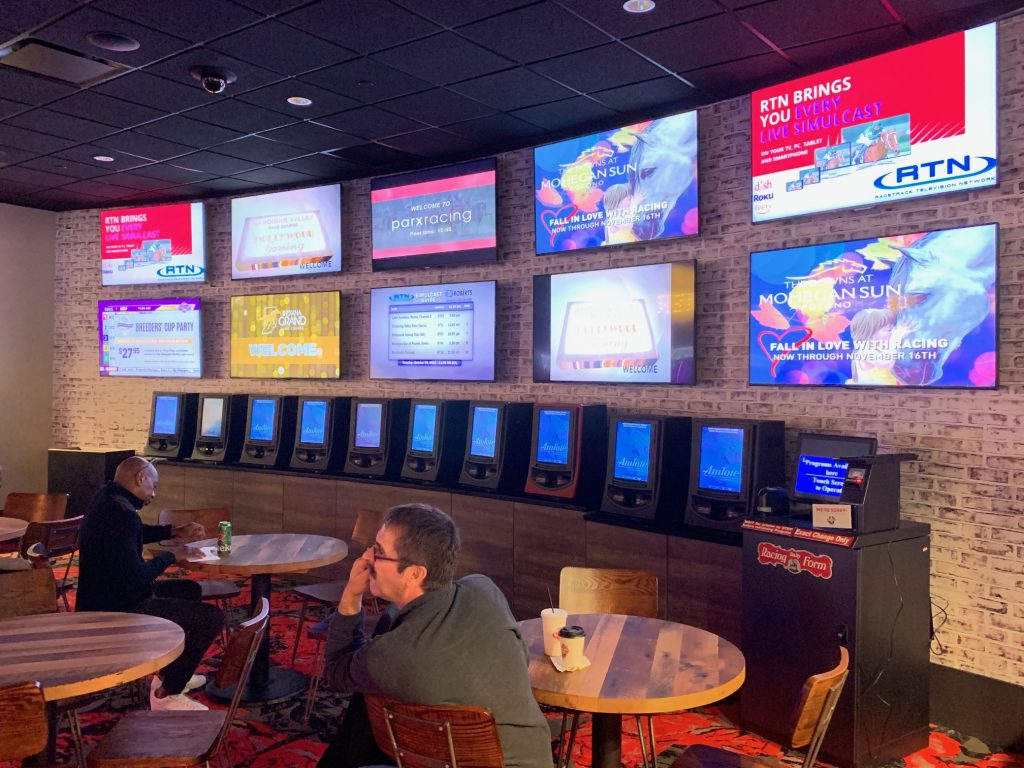 According to unofficial numbers from the Virginia Department of Elections, 51.87% (5,083 voters) voted in favor of pari-mutuel wagering and 48.1% (4,717 voters) voted against it.
"We are extremely pleased," Colonial Downs spokesman Mark Hubbard said Tuesday night. "It's great that voters in Danville saw the potential for good jobs and significant tax revenues and making Danville a better place."
Hubbard said it still was premature to say where Colonial Downs would like to build a Rosie's.
"This was an important first step and now we'll begin in earnest the process of working with Danville city leaders to determine exactly what project the community would like to see," he said.
If a facility opens in Danville, it would include two types of betting: historic horse racing involving simulated, video game-like races in which players bet on a chosen horse and satellite betting on real-life horse races taking place throughout North America.
The official ballot question city voters decided was: "Shall pari-mutuel wagering be permitted in the City of Danville at satellite facilities in accordance with Chapter 29 … of Title 59.1 of the Code of Virginia?"
State law mandates localities that have not already approved pari-mutuel betting must hold a voter referendum to decide whether a wagering facility can operate in the community.