MARK YOUR CALENDAR
SECRETARIAT 50TH BIRTHDAY CELEBRATION TAKES PLACE MARCH 28, 2020 AT THE MEADOW EVENT PARK
On March 30, 1970, a legend was born. A fiery red colt named Secretariat took his first breath in a foaling shed at Christopher Chenery's Meadow Stable in Caroline County, Virginia. In 1973, he left the world breathless with his spectacular and incomparable Triple Crown.
On March 28, 2020, Secretariat's birthplace, now known as The Meadow Event Park, will be the site of the official celebration honoring the immortal champion's 50th birthday and his enduring legacy.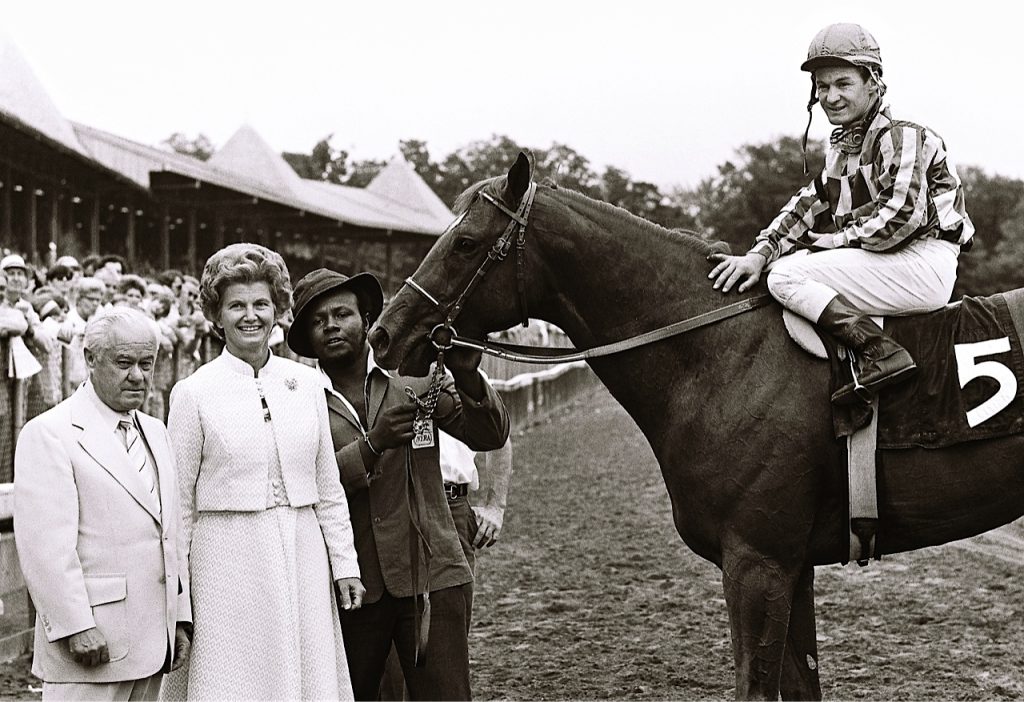 Kate Chenery Tweedy, daughter of the late, beloved Penny Chenery, will be the celebrity host for the event, which runs from 11 am – 7:00 pm. She will be joined by famous jockeys, Meadow Stable grooms and other special guests. Fans can enjoy autograph sessions; visits with Groundshaker, a great-great granddaughter of Secretariat and the last racehorse bred and raced by Penny Chenery; Mia the mighty mini; tours of the Meadow Champion Galleries, Triple Crown Room and the Chenery Collection in Meadow Hall; tram tours of the historic barns; children's "horsey" activities, live music and much more.
There will be a half-day program priced for families, as well as a full-day program that will include a cocktail reception, special presentations and a champagne toast at Secretariat's foaling shed. The Secretariat 50th Birthday Celebration is presented by the Secretariat Birthplace Tours of The Meadow Event Park and Secretariat.com. Ticket information will be available in January at www.meadoweventpark.com/visit-us/secretariat50/and at www.secretariat.com.
Fans should also mark their calendars for Secretariat birthday festivities in the nearby town of Ashland on Friday March 27 and Sunday March 29. More information will be available soon.
Secretariat's birthplace at The Meadow Event Park is listed on the state and national historic registers and offers narrated tours by reservation. See https://www.meadoweventpark.com/secretariat-birthplace-tours for more inf